Making lunches can feel like a chore right?  Especially when life gets busy!  So I want to give you some simple quick ideas for my 3 favourite low-carb energy boosting lunches, that you can have ready in under 10 minutes.  Plus I've put you a recipe for one of my favourite low carb salads at the bottom of this page. 
These ideas are all lower in carbs and rich in protein, which should help to keep you energised throughout the afternoon and support a healthy weight.  I know getting lunches together for the family can be a bit of a hassle. So for me, lunches have to be quick, delicious and full of nutrition.
If you prefer to watch videos, check out my Facebook live video here, otherwise read the transcript below!
Quick and Easy Low-Carb Lunches: Delicious Salads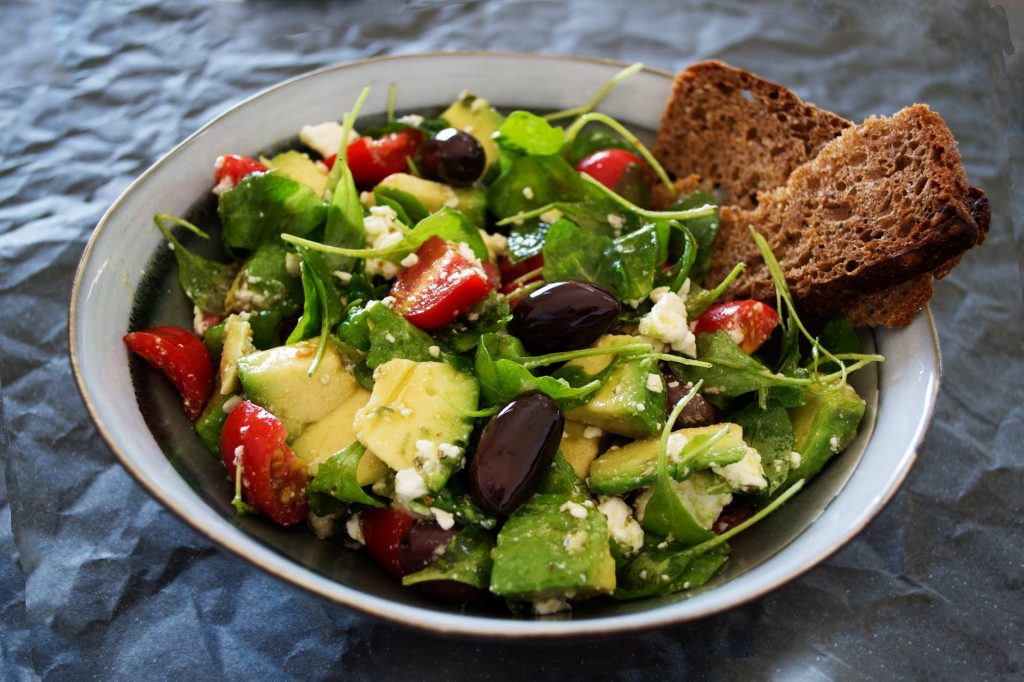 My first low carb lunch idea is a salad – but it has to be delicious, packed with tasty ingredients and full of enough protein. There's nothing more demoralising when you're trying to be "good" than having just a few cold leaves!  Even in the winter months you can make salad appealing – by adding hot ingredients if you're making it fresh (toasted seeds, freshly cooked chicken or some sautéed mushrooms). 
My husband is Spanish, and he always says that us Brits don't know how to make good salad, maybe because we aren't adventurous enough with them!  I think it's about getting delicious items available in your fridge, and prepping with healthy but flavorsome things that you like.
Protein in low carb salads: when it comes to the protein, always make sure you have a good handful (an easy way of measuring is with your hands, and for protein it's a handful). Remember, you cannot sustain yourself on leaves and vegetables; you need protein to feel fuller for longer.  Protein comes in all forms: chicken, fish, beans or pulses, egg, cottage cheese or feta.  You could prep the protein element the night before while making your dinner – an extra chicken breast or piece of salmon – then just mix with leaves and veggies in the morning. 
Add a variety of veg: think Rainbow, with lots of different textures and colours.  Eg chopped carrot, cucumber, apple, red pepper.  Add some antipasti like sun dried tomatoes, artichokes and olives for extra flavour. You could also make up a big pot of homemade coleslaw:
Grated carrot
Apple
Fennel
Red and white cabbage
Mix it with olive oil and lemon juice, salt and pepper.  It doesn't need the mayonnaise.  Just pop your protein on top!  
Dressings for low carb salads:  when it comes to dressings, I recommend:
Natural yoghurt mixed up with some salt pepper and a little bit of olive oil, perhaps grate in some cucumber
A simple mix of olive oil and lemon juice
Tahini dressing (a great way to get calcium in): mix a teaspoon of tahini, a couple of tablespoons of hot water, dash of honey or maple syrup.  Mix it up, maybe grate a garlic clove in or a bit of ginger.  And you have a fabulous and tangy dressing!
Quick and Easy lunches – Warming Soups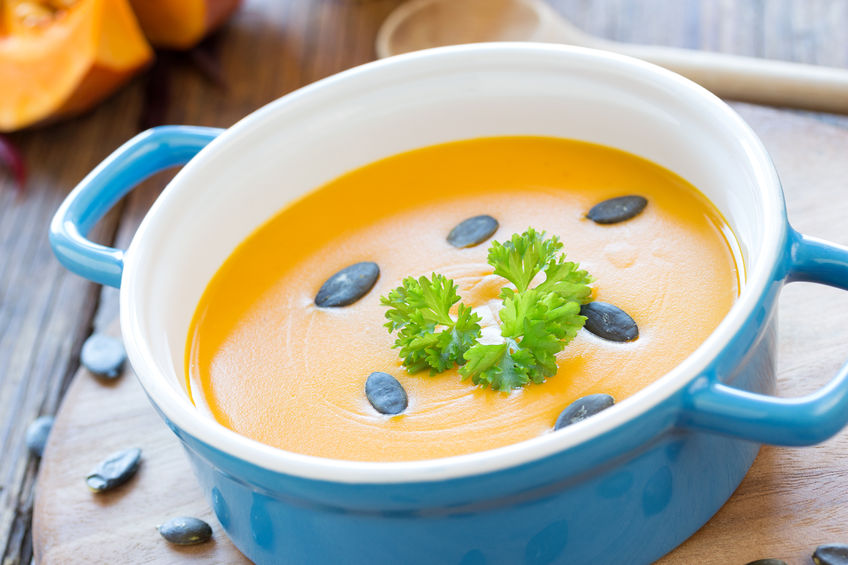 I love soup!   It's a great way to use up left overs and get loads of vegetables in your diet. But a really important tip is don't forget your protein!  If you don't add protein, you won't feel full for very long.  
So if you can make your own soup, then great.  If you can't, avoid the tinned soups and buy the "fresh" soups in the fridge aisle as they have fresher ingredients, potentially more nutrients and less nasties added.  But do add more protein so that you feel nice and full – half a tin of beans or lentils, some cooked chicken breast or a dollop of hummus. 
If you are making your soup, here are some of my favourite ways of adding protein:
Boil in some dried split red lentils (they will need around 15 mins to cook) or add some cooked pulses at the end – leave chunky or blend through. 
Add a handful of meat e.g. chicken.
Have a side portion of protein such as a boiled egg on the side or an oat cake with some nut butter.
Don't forget you can batch cook and freeze soup –  a great way of meal prepping for the week ahead.  Here's one of my favourite broccoli and lentil soups I wrote for Hubbub, or go to the lunches section of my recipe blog for more ideas. 
Quick Low Carb Lunches – Eggs
I'm afraid this isn't one for the vegans, but an egg-based lunch is always a quick, low carb choice.
We quite often boil up a dozen eggs on a Sunday night, so we have got hard boiled eggs for the family for a few days.  That makes life a lot easier!  Grab a couple and transport them in their shells for and then peel for a picnic-esque lunch, with some veggie sticks and oatcakes.
I like to pack up bento boxes for lunches for me and the kids – lots of appealing compartments all filled with delicious and colourful foods, including a boiled egg. 
Mini muffins are also brilliant for adults and children… and the best bit? You can put loads of vegetables in them. If you get a latex muffin tray it makes it super easy to pop the muffins out… fill with smoked salmon, ham, veggies and pour over some beaten eggs and and voila!  Delicious snacks or lunches that fill you up and keep well in the fridge for a few days.
One my favourite Low Carb Lunch Recipes: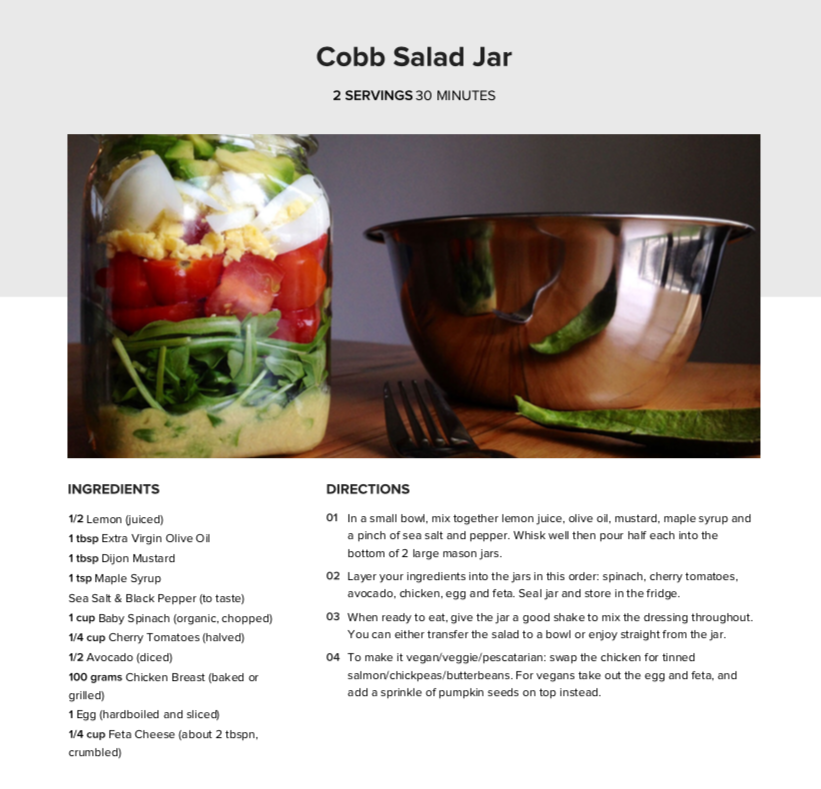 So those are my top lunch tips.  Let me know what you think, send me some pictures of things that you try to info@catherinejeans.com and don't forget to look at my all NEW recipe pages HERE for more inspiration.
Any questions let me know, always great to hear from you!  I will be doing some more Facebook lives so anything you want me to talk about, let me know and I will happily answer any of your questions.