You can access my support online, both through my one-to-one nutrition clinic, and through my self-study and group nutrition programmes.  Wherever you are in the globe, you can access my expertise and advice
.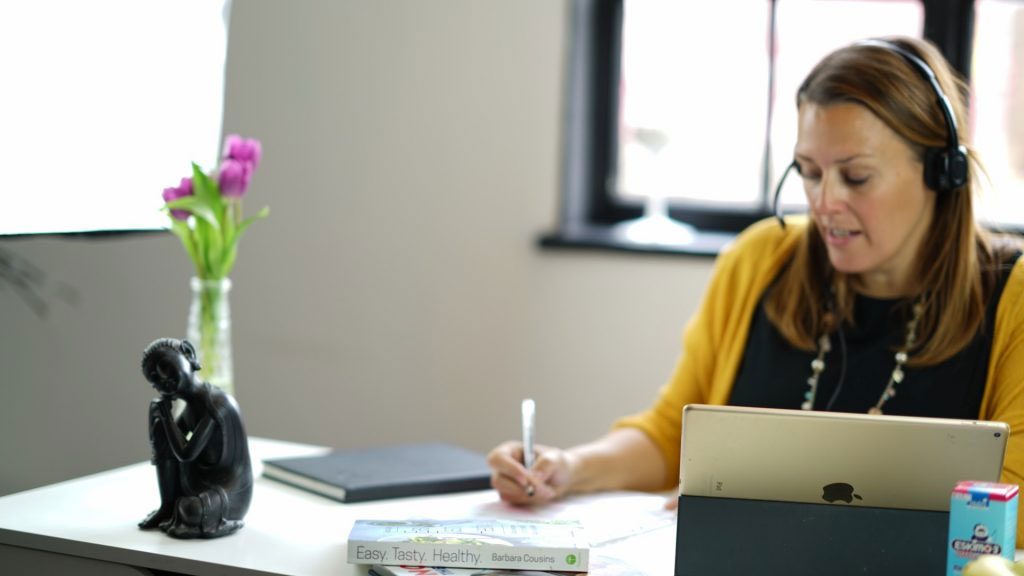 I offer online one to one nutrition coaching packages, as well as a range of different online courses and group programmes.  I love being able to work with people globally – and so many local families refer their friends and loved ones from around the globe, in order for them to also be able to access my expertise and experience. 
What to expect from my online clinic
My online consultations are carried out in exactly the same way as a face to face nutrition consultation, only an online clinic is carried out via Zoom or Skype (or phone if more convenient) rather than in person.
My 3 month nutrition coaching package or children's packages are all available 100% online: you get the same access to me, the same level of support and I'll be there on a regular basis to keep you on track, accountable and motivated.
You can find out more about my nutrition coaching packages here HERE Or you can apply to work with me using my online application form.