My aim is to help families across the world to eat well, live well, move well and breath well.  That's why I've created my online nutrition and yoga courses… so you can access my help and guidance from anywhere in the world.  You can study in your own time, or choose a live group coaching programme. 
Group Online Coaching Programmes:  these programmes are ideal for anyone in need of more ongoing support, with my expertise on hand on a daily or weekly basis, to help you make lifelong changes that stick.  Choose from my highly successful intensive Weight Loss Programme, my 6 Week Yoga Discovery Programme or my weekly Breathe and Mindfulness programme, Just Breathe.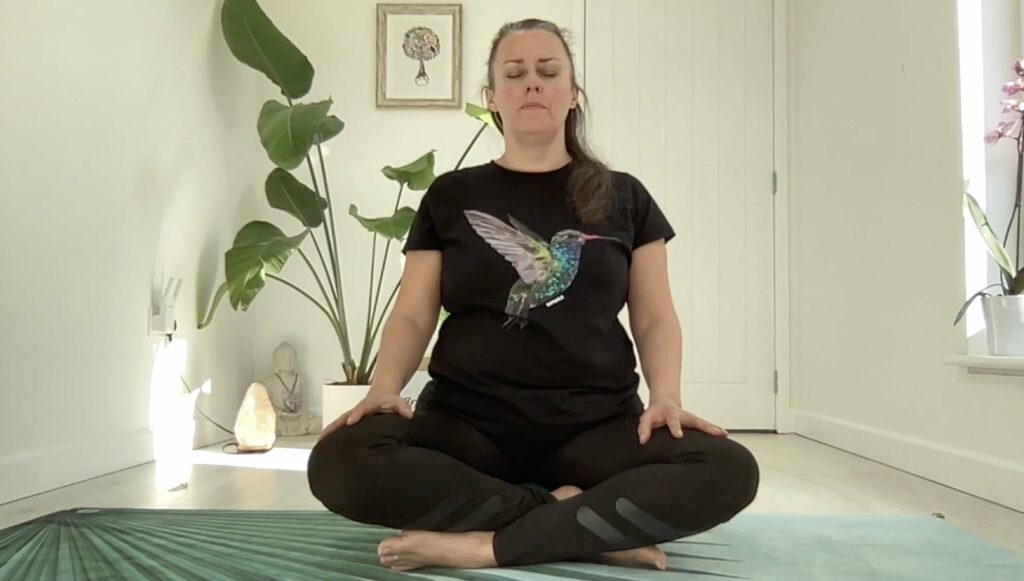 Just Breathe: 6 Week Breath & Mindfulness Programme
Learn to use the power of your breath to support your health and wellbeing..  
Self learning nutrition courses: 
My self-learning courses are a great way to get started straight away with dietary, nutrition and lifestyle changes.  You can work in the comfort of your own home, at a pace that suits you, with lifetime access to all the videos, audio files, recipes and downloads. 
How to help your kids live to 100: 

Children's

 Nutrition
Learn how to feed your children a healthy diet from a young age… plus how to get your kids back on track with healthy eating.  This course teaches you everything you need to know about supporting your child's healthy development with food and nutritions, so they can lead the most fulfilling life. 
How to be a healthy vegetarian or vegan
Find out how to eat a healthy plant based diet… whether you just want to eat more plants and cook some occasional veggie meals, or you want you and your family to be healthy veggies or vegans long term.  This course is packed with nutrition education for plant based eaters, with videos, downloads, recipes and tick sheets.