I'm so excited to bring Yoga and Breathwork into my clinic for 2021.  I truly believe they are the perfect complement to Nutritional Therapy and Functional Health.   Through regular practice, these techniques can help to:
Manage stress and overwhelm
Support the vagus nerve and your gut-brain connection
Calm your mind and support mental health
Aid your digestion and support gastrointestinal health
Help your metabolism and ability to lose weight
Support a balanced immunity
Aid hormonal wellbeing and balance
Develop healthier sleeping patterns
You can find out more information about my online yoga and breath work class schedule
here
.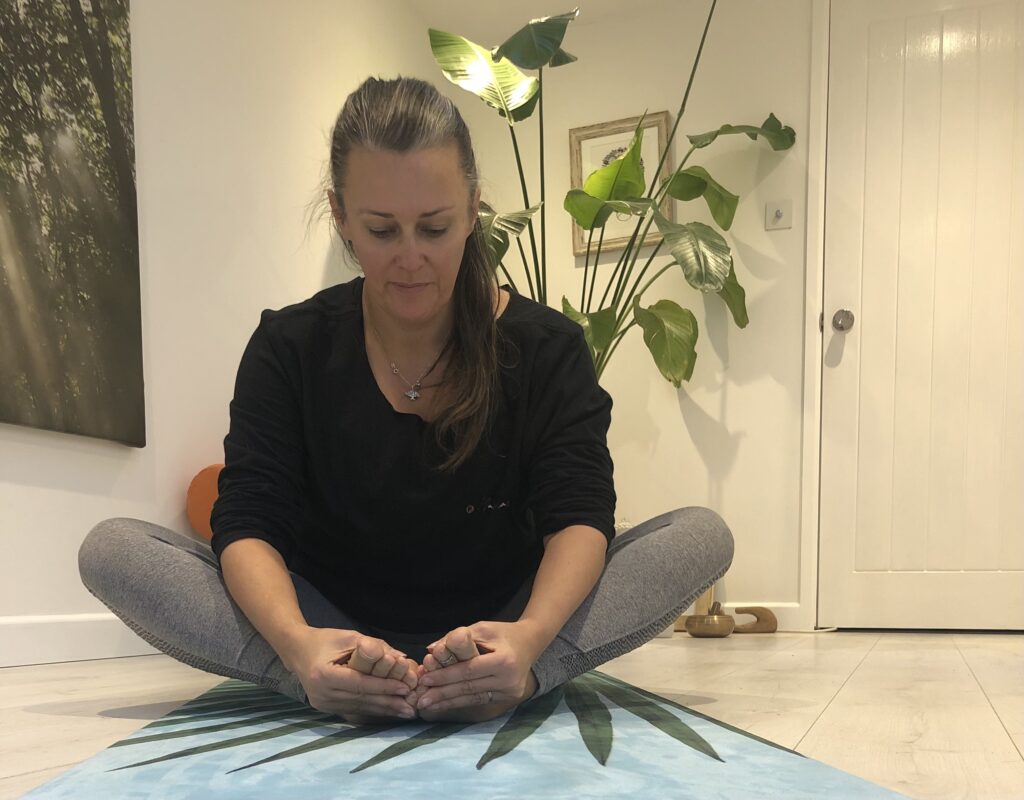 Why do yoga and nutrition work so well together? 
Movement is so important for our bodies.  We know that being sedentary is one of the most powerful risk factors for our health.  But not everyone likes the gym.  And for some, doing structured, regular exercise without a mentor can be tough. 
Yoga is a great form of movement that can help to support every organ system of your body, including your muscle strength, flexibility, metabolic rate and nervous system.  It's a myth that you need to be super bendy to do yoga.  Yoga is suitable for everyone, of all fitness levels and abilities.  You can even do yoga from a chair.
Benefits beyond the mat…
What so many people don't realise is that yoga is so much more than a physical exercise.  The benefits extend infinitely further, which is where I truly believe the power of yoga alongside good nutrition lies.  I see more and more clients who:
Struggle with stress and overwhelm

Hormones all over the place

Blood sugar issues, sugar cravings and risk of Type 2 diabetes

IBS and poor digestion

Difficulty losing weight.  
Yoga can tap into so many functions of our body, enabling us to drop our stress hormones, stimulate the vagus nerve and support our ability to get into the rest-digest section of our nervous system.  It is here that our bodies and minds can function more optimally.
How often do I need to practice yoga to experience the benefit?
Life can be busy, I get it… and not all of us have hours to spend on a yoga mat each week.  But with the right yoga teaching, you'll learn how to incorporate techniques into your daily life.  A little bit really does go a long way – whether that's a few flowing movements in your lunch break, chair yoga at your desk, breathing exercises before you pick up the kids or a morning energising practice.  The great thing about yoga is that you can adapt it to your individual needs and the time you have.   
If you're continually stressed, sleep deprived, running negative thought patterns and spending less time rooted in the here and now, your body can start to respond in a negative way.  Eating better food is hugely powerful, but you've also got to take care of that daily overwhelm.  This doesn't mean you need to give up everything you love and enjoy on a daily basis.  This doesn't mean you can't be successful… I certainly have a fulfilling and demanding career alongside my family life.  But I balance this out with great food, good sleep, simple daily yoga and breathing practices.  I want to share everything I have learnt with you.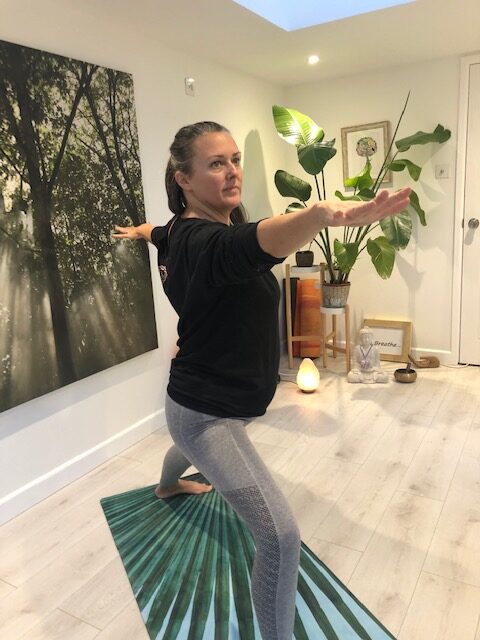 What kind of yoga do I teach? 
My style of yoga is a combination of Vinyasa flow, with restorative and functional practices.  I incorporate mindfulness and pranayama (breathing) work into my classes, with cleansing techniques and detoxifying movements.    If you want to work up a sweat, then Vinyasa Flow is ideal.  If you want to totally let go, relax and go deep into your postures, then a more functional or restorative class can be developed.  
I am a fully qualified and insured YTT200 Yoga Teacher, certified by Yoga Alliance.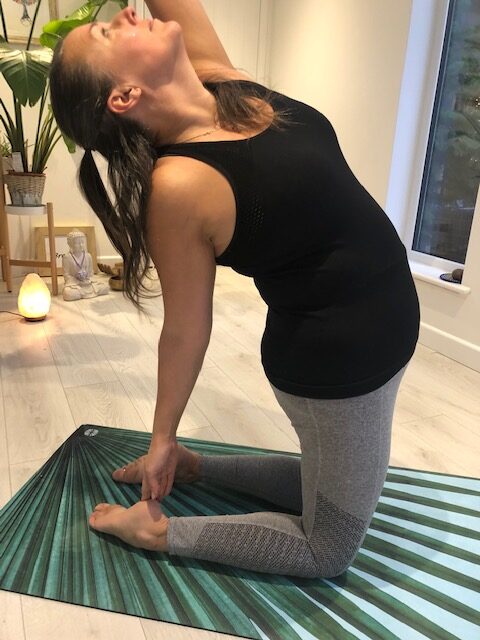 One to One Yoga Classes:
Yoga isn't about being bendy like a pretzel, although it can really help with our flexibility.  It's about finding the right movements, breath work and mindfulness that suit you as an individual.   It's just the same with diet and nutrition.  We are all biochemically unique… we just need to find what works for us!    
If you'd like to experience the benefit of yoga with me, you can add a one to one yoga package to my 3 month nutrition coaching programmes.  
I also offer a separate 6 week programme of one to one classes (or a small family/friends group), for those who want to experience a regular practice.  
Your class will begin with a short consultation, so that I can tailor your class to suit your individual needs.  I will also provide you with some weekly homework so you can practice between sessions and incorporate the techniques into your daily lives.  
If you would like to find out more about my yoga programmes and discuss what might be suitable for you, then please do get in touch using my online Contact form or you can email info@catherinejeans.com.
Online Yoga and Breathwork Courses: 
My 6 week Yoga Discovery Programme is the perfect place to start for beginners and improvers who would feel the benefits of a regular yoga practice.  This pre-recorded programme takes you through 6 weeks of classes, where you will learn the foundations of a flowing yoga practice, meditation, breath work,  Yoga Nidra and Restorative Yoga.  You will learn how to get the best from your practice and create a truly nourishing yoga experience.  You can find out more details and join my Yoga Discovery Programme here.
Just Breathe is a 6 week breathing and mindfulness class, with live or pre-recorded classes which you can join at a time to suit you.  You can find out more details here. 
For my latest live class schedule, which I am currently running online, click here.