Are you a Nutritional Therapist who would like a mentor and coach?  
Do you want to create a thriving practice that is fulfilling, provides the income you need (and deserve!) but doesn't completely mess up your work-life balance? Do you need support with clinical skills, interpreting tests or working in a specific niche?  Do you need an experienced mentor to support your work with clients?  
I get asked all the time how I set up my practice and developed into such a thriving business, so I'm delighted to offer my skills as a Business Coach and Mentor for Nutritional Therapists.  If you are interested in working with me, please get in touch and we can set up a discovery call.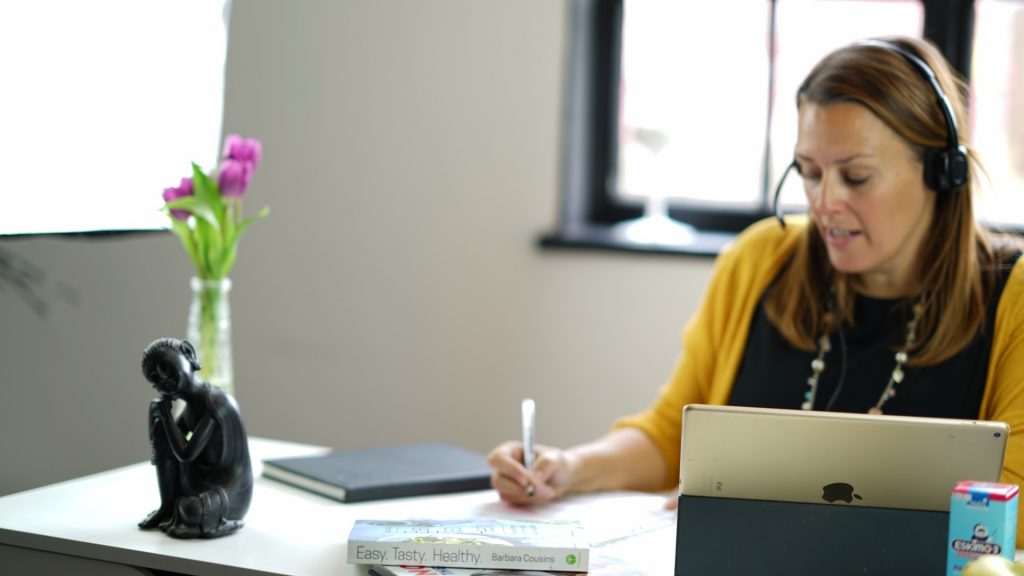 I've been in this business for nearly 10 years, and have worked with thousands of clients. I have an average waiting list of 2 months for new clients, I run successful group online programmes and have many income streams that keep my business thriving.
Best of all, I've learnt how to create a sustainable income that allows me and my family to live the life we want to lead...
Catherine Jeans DipION mBANT CNHC
Why work with me? 
During over 10 years in practice, I've learnt how to create a sustainable income that allows me and my family to live the life we want to lead… plus I have the energy, enthusiasm and passion to give back to my community, my clients and the people I want to work with in the most effective and inspiring way.  
I create mindful space for my clients when I'm with them, and mindful space with my children, friends and family and the nature around me when I'm not at work.
I also have a background as a TV producer and journalist, so creating blogs, campaigns, website copy and branding are second nature to me.  I'm regularly called upon by local and national TV and print to provide comment and feature in their stories and articles, and I can show you how to do this too.  
Would you like to create this for you and your business too?  Would you like me as YOUR business coach and mentor? 
It's been a journey for me to create my own dream practice… and I want to share what I've learnt and help you create your own dream business too.  I see far too many therapists who start off with big dreams, which are all too often shattered when they don't put the right foundations in place when they start their business.  
I ran my own multi-disciplinary health care clinic for 7 years, and worked with many new and existing therapists and taught them how to create a thriving business.  I've seen so many brilliant therapists who just don't make it, because they don't get the right business guidance, and an effective mentor to give them confidence along the way.  I want to show you how to create a thriving practice, that provides clients with meaningful long term results, in a sustainable way. 
"I have never booked in so many clients in my life! I had 4 clients this morning which has never happened, my diary is full, my clients are getting better results than they ever have done... and I absolutely bloody love you, thank you for being the best coach in the entire world!!!!"
"My practice is busy and successful and I love what I do, but I was time poor and it wasn't working to my strengths or going in the direction I wanted. I was becoming a victim of my own success. Thanks to Catherine I am now focussed on my brand, my finances and my clients. I am completely rebranding my business and creating services that allow me to be financially successful whilst fuelling my passion for nutrition and functional medicine. Catherine has also supported me in self-care and work life balance which has benefitted not only my health but also my ability to practice to the best of my ability. Thank you!"
Who is my business coaching for? 
I work with motivated nutritional therapists, who need expert business coaching or a clinical mentor to help them achieve long-term business success.   I also offer business coaching to other therapists, who need help to create a sustainable and thriving business model.  
Are you a new nutritional therapist wanting to learn how to create a sustainable business from the outset?  
Are you worried that you won't be able to create the income you need to give up your other job?  
Do you have little business experience and need guidance from a successful therapist? 
Are you worried about working alone with your first clients, and looking for an experienced mentor who can guide you through your client work?
Would you like someone to keep you accountable as you set up your business, and guide you through the process?  
Been in practice for a while? 
Perhaps you have you been in practice for a while and don't feel like your business is sustainable?  
Do you need help with clinical skills and creating recommendations your clients can stick to? 
Do you need help deciding on your niche? Or whether you even need a niche? 
Do you have too many busy times, and then huge gaps of quiet times that make your income too inconsistent?
Is your work-life balance all out of sync as you try to make your business a success?
Are you looking for other ways to boost your business without having to see more one to one clients? 
Do you need an experienced media specialist, who can help you with a rebrand and creating the right message?  (see my bio above to find out about my previous career in TV and journalism…)
Together, I'd love to coach you to create the business you want and deserve (not the business other people have, the business I have or anyone else tells you you should have)… this is about YOU, YOUR goals and YOUR vision.  
My Business Coaching Packages 
Business Boost Package:
This is my main package for new business coaching or mentoring clients – a 6 to 8 week programme of consultations and support.  But don't worry if you need something more bespoke – chat to me and we can work out your needs.  Some of my coaching clients like support over a longer time period.  Some want more regular input, with shorter more frequent appointments.  Do get in touch to discuss your needs. 
During your first coaching session, will work out your goals and come up with a plan of action, with simple achievable steps that empower you to take your business to the next stage of development.  Over the course of the 6 to 8 weeks, you'll work through the steps on your agreed plan, checking in with me and reviewing your progress as you go. 
My Business Boost package is £597 and includes: 
3 x 60 minutes online sessions with me over 6 – 8 weeks
Weekly access to my coaching office hours to ask me any questions and check in – and also you can send me any new website copy/blogs/logos and I'll give you my feedback.  
The benefit of my years of expertise, working with thousands of clients and also with many therapists from a whole host of complementary therapies
I only work with a small number of business coaching clients at a time, so that I can offer you a premium service with access to me on a weekly basis.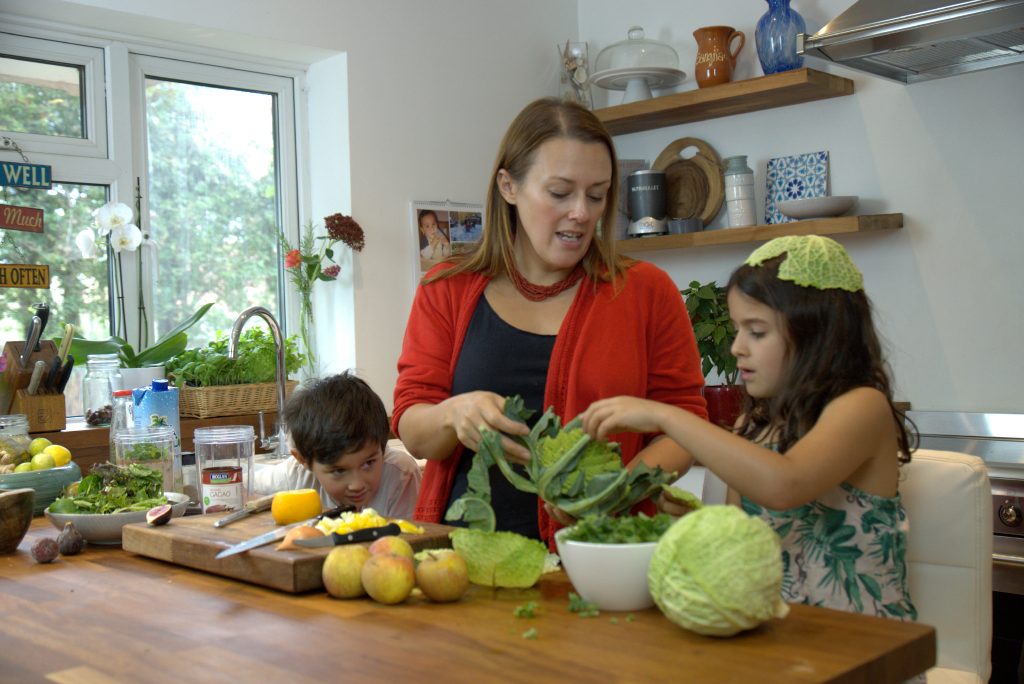 "My sessions with Catherine were really empowering and positive, I left each session with new insights and ideas on how to run my business more successfully. It was so useful to be able to bounce ideas and get feedback from someone who really knows and understands the industry.
Before I started with Catherine I felt like I was spinning aimlessly in circles, and now I finally have the focus and direction I need to become more successful and happy in my business. Thank you so much, Catherine!"
How to get started with Business Coaching with me: 
The first step is to 
book a discovery call
 so that we can have a chat about your journey and what you're trying to achieve.  This 10 minutes call will allow me to find out more about you and whether we are a good fit for coaching.  To book your call, email me 
info@catherinejeans.com
 and I will send you my availability, or you can email me through my contact page 
here
.
Nutritional Therapy Case Mentoring
I also offer Mentoring for nutritional therapists who have trained in the functional medicine model.  
This mentoring is ideal if you would like support with difficult cases, or with a specific aspect of your work with clients – for example, would you like to learn how I motivate my weight loss clients to stay on track?  Do you have a tricky case you don't know where to start with?  Do you have questions on different supplements or want me to go through a mind map for specific nutritional protocols? 
If you would like to speak to me about Coaching and Mentoring, then please click the link below to apply to work with me.  
Group Coaching and Mentoring:  New for 2021, I have an exciting series of group webinars and workshops for Nutritional Therapists coming up, based around: 
Clinical Skills and How to Motivate Your Clients
Creating a Practice That You Can Rely On as Your Primary Income
Case Studies in my Niche Areas:  Children's Health, Weight Loss, Stress Management, IBS
If you're interested in taking part get in touch today – either apply to work with me for further details, or email me info@catherinejeans.com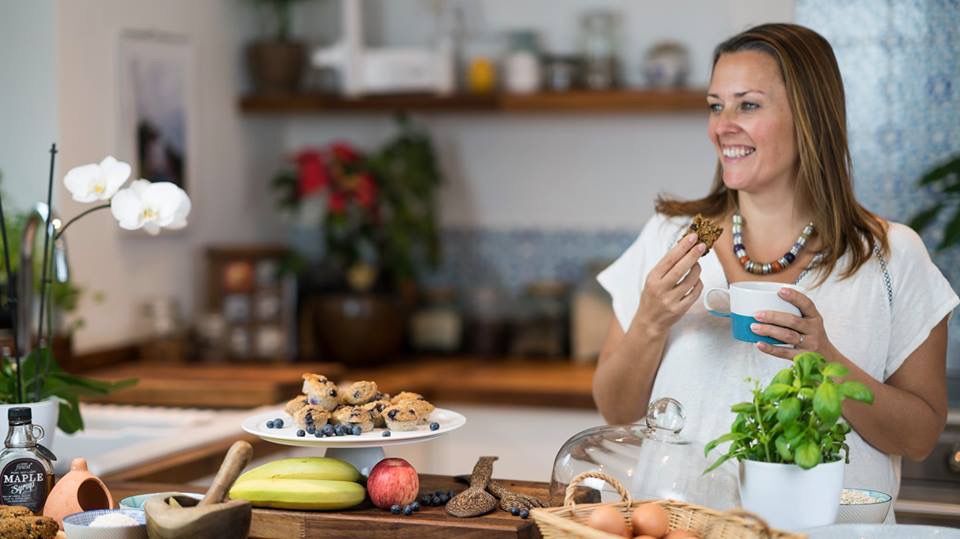 "I really enjoyed working with Catherine, she is warm, open and friendly, yet professional... She has given me great advice on how to build my confidence, ways to increase clients in a simple strategic way, that makes so much sense and is easy to apply. We covered a lot in the months we worked together, from business advice to working with clients on a 1:2:1 basis and she also helped me with some of my content to make sure that I was getting a clear message to my ideal clients. I feel I have benefited from her years of experience and knowledge and she has also given me some great "pearls of wisdom" that I can now apply to my own business."