Work with me to get the best out of life and feel great, long-term
Do you recognise any of these feelings?
You're tired all the time and don't know why
Bloated, windy and your tummy swells up after eating or drinking
You're desperate to lose weight, but nothing works
You wake up dreading the day ahead and feel anxious and stressed
You suspect you have adrenal or thyroid problems… but all your tests come back normal
You're hormonal and have PMS or menopausal symptoms that are affecting your life
You haven't felt yourself in years
Does this sound like you? Then I can help. 
My specialist areas are shattered women with low energy, IBS and digestive problems, adrenal and thyroid issues, weight loss and self-confessed sugar addicts.  
I also love working with children and have a specialist support package just for kids – find out more details here. 
Online Clinic:
My 3 month nutrition coaching package or children's packages are all available 100% online: you get the same access to me, the same level of support and I'll be there on a regular basis to keep you on track, accountable and motivated
Why work with me?
I am one of the most experienced and highly trained nutritional therapists in the UK, and can help you feel more healthy, vibrant and the best you've felt in years. I use functional medicine tools to help you uncover the reasons why your body and brain may not be functioning well, and give practical solutions to help bring everything back into balance.
My aim is to empower you to get the best out of life and feel great, long-term.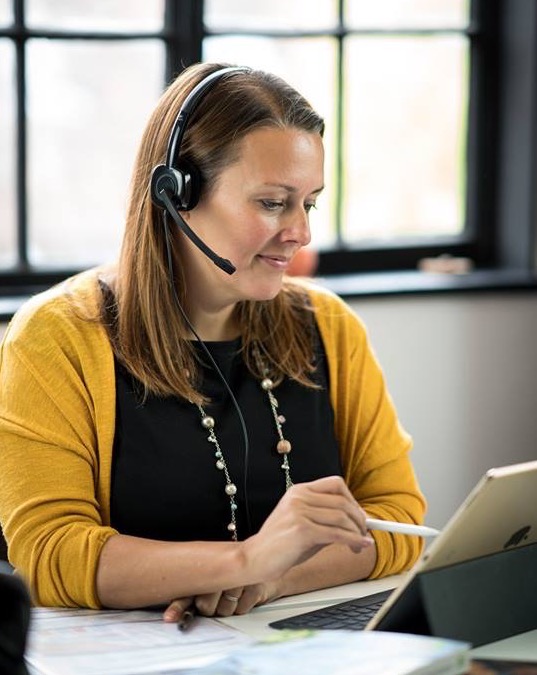 "Catherine has changed my life! I feel the healthiest and happiest I've ever been and can honestly say that every area of my life has improved, because of what she has taught me."
I have worked with thousands of clients from all around the world, and those who work with me for at least 3 months achieve the best results. This is the quickest and most effective way to reach your health goals, because we can work together every week or fortnight. Most nutritionists only see clients every 4 to 6 weeks, but I've found this isn't the best way to achieve long term success. By working intensively over 3 months, I will take you through a step by step programme of changes, that we will continually review and tweak to ensure you stay on track and achieve results.
My commitment to you… 
I work with a maximum of 10 clients every 3 months, so I can fully dedicate my time, energy and skills into your journey and personal transformation.
Your 3 month package is designed to ensure you have:
• Accountability
• Motivation
• A life time of healthy habits
I offer every client a tailored nutrition plan, with recommendations that fit your lifestyle to help you get the results you desire (I'm a busy Mum myself… and I certainly don't spend hours a day in the kitchen!) So I'll guide you at a pace that suits you.
3 Month 1 to 1 Nutrition Coaching Programme:
An intensive programme of nutrition coaching to help you achieve life-long results.
This package includes:
7 Consultations over 3 months

:

4 consultations in person or online
3 online or phone check ins, to keep you on track

Full top to toe analysis of your health concerns,

 past and present, with a 365 degree strategy that address all areas of imbalance
I'll be advising you on all aspects of your diet and nutrient intake, lifestyle and exercise, relaxation, breathing and sleep, with recommendations that fit your life.

A bespoke recommendation pack,

which includes personalised meal ideas with recipes, shopping tips and cooking ideas
Bespoke 

testing

 recommendations, which may include:

Adrenal stress testing
Full thyroid profile (including antibodies and T3/rT3)
Nutrient screen
Comprehensive digestive stool analysis, gut bacteria, yeast and parasites
Food intolerances and allergies
Hormone testing

Tailored 

supplement

 plan to suit your individual needs
A revised food plan at least every month

Exclusive access to one of my online courses:

 choose from children's nutrition, 30 day sugar detox or plant based eating
Exclusive access to my maintenance packages for existing clients only
Please note, any recommended nutrition supplements and functional tests are not included in the package price, however I do not charge extra for my time in interpreting tests, writing reports or liaising with other medical professionals involved in your care.
Does this sound like you? Then apply to work with me today. 
You have IBS and your bowel movements are loose or constipated
You find yourself falling asleep at your desk or on the sofa, but can't sleep at night
You feel like your body isn't your own anymore and don't have the energy to exercise
You can't cope with the demands of your busy life and don't handle stress very well
You keep going back to your GP and have had loads of tests, but they never find anything
You're addicted to sugar and carbs and feel totally out of control with your eating
Apply to work with me
If you would like to work with me one to one, please apply using the online application form here.
If you are accepted as a one to one client, you may need to join my waiting list for a short period, and will be notified as soon as a space is available.