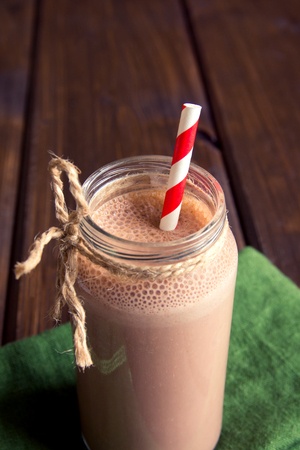 It's week 2 of Sugar Free February and if you've been really strict with yourself, you're probably feeling the pinch. As creator of the 30 Day Sugar Detox programme I know from experience that week two can be pretty tough… but you're nearly over the sugar craving peak! Any headaches you've had should soon start to pass, your skin will start to look clearer, you'll have more energy and you may even have lost a few pounds!
You've done so well to make it this far. It's time for a (sugar free) treat!
Try my Super Chocolate Maca Smoothie!
Maca root is an adaptogenic herb (herbal ingredients used to improve the health of your adrenal system), traditionally grown in Peru. It has been used for centuries as an aphrodisiac, however is also widely used to support physical resilience, especially during times of stress.
It is ideal as a daily tonic to support your body's ability to manage stress, and has been known to support hormone balance. As this is a protein rich smoothie, it's also great for a breakfast alternative… or as a snack if you're feeling hungry.
Super Chocolate Maca Smoothie!
Ingredients
1 handful of frozen or fresh raspberries
Half a banana – frozen or fresh
1 tbsp raw cocoa powder
½ tspn maca powder; ½ teaspoon vanilla powder
½ tspn cinnamon; Pinch of turmeric
Unsweetened almond milk, plus water if you like it thinner
1 tablespoon of pumpkin seeds
Optional: some protein powder – ideal for a more substantial meal/snack to support blood sugar balance
Method
Put everything in a blender and blend well. Serve immediately. This makes 1 serving for breakfast, or for two people as a snack. If you like it really fresh and cold, add a handful of ice cubes.