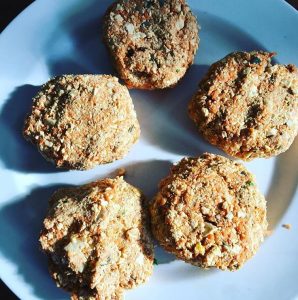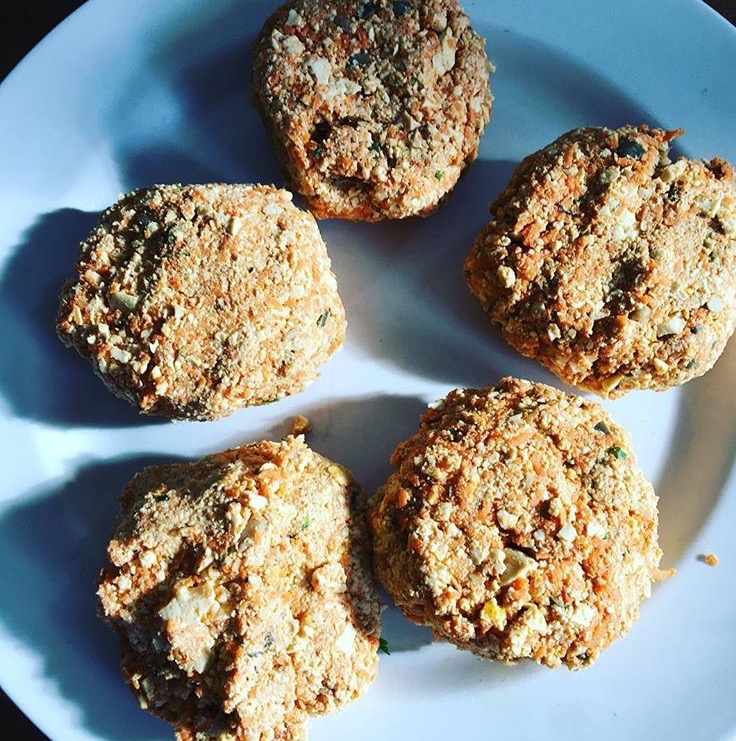 It wouldn't be a barbecue without burgers right? But what if you're a vegetarian or vegan, or just fancy something a little different? Try my deliciously spicy 2-minute tofu burgers! It's a simple 1-bowl recipe and can be prepped in just a few minutes!
Tofu is a great source of protein, not just for vegetarians and vegans.  It's packed with calcium, rich in protein and packed with phytoestrogens, which are great for hormonal balance.  If you're going to use tofu, find one that is as natural as possible.
There are loads of artisan tofu shops popping up all around the country – here in Norwich I love popping into Tofurei. See if there's a tofu shop near you that makes their own tofu. You can now also sign up to my online course 'How to be a Healthy Vegetarian or Vegan' HERE.
For this recipe I used Tofoo Co Naked Tofu, which is available in most supermarkets now.  It's super cheap, natural and no nasties added.
Ingredients 
280g firm tofu
2 grated carrots
1 teaspoon of marmite
3 tbspns of oats (gluten free if you don't eat gluten)
2 tbspns of mixed seeds
1 teaspoon paprika
1/2 teaspoon cumin
1 tablespoon fresh basil
1 teaspoon lemon rind
Freshly ground pepper
1 teaspoon coconut oil or olive oil
Method
Put all the ingredients into a food processor, and pulse 8 to 10 times until everything is mixed together.
Shape the mixture into burger shaped patties.
Heat a teaspoon of coconut oil in a large saucepan on a medium heat. Put in the burgers and cook each side for around 3 minutes, until golden brown and hot in the middle. They really don't need much cooking.
Serve in wholemeal rolls or pitta, or wrapped in a buckwheat flatbread… with some fresh guacamole or slices of avocado, slices of beef tomato, sauerkraut for relish or a bit of ketchup.
Also they go great with sweet potato chips and salad.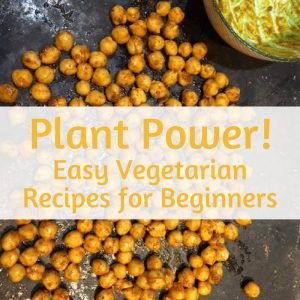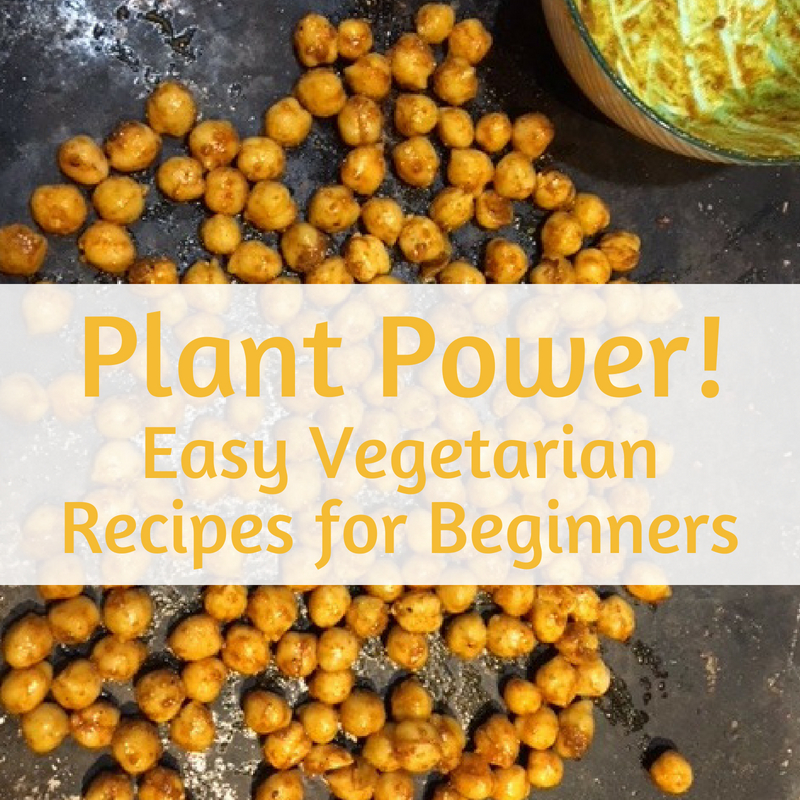 Are you curious about the benefits of a vegetarian or vegan lifestyle? If you fancy trying out a few meat-free meals before making a proper commitment I have the perfect way to dip your proverbial toe into a plant-based diet. Sign up for my totally FREE Plant Power 5-day Challenge and I'll send you the first recipe straight away!