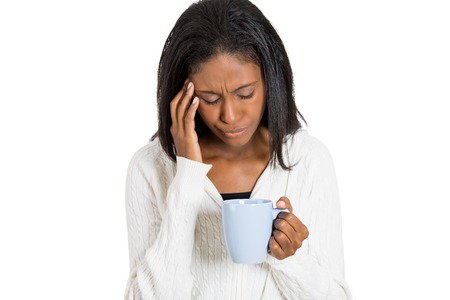 Iron deficiency is one of the most common reasons for tiredness and fatigue, particularly in women, due to the blood loss that occurs during your periods.  If you're feeling constantly tired, there could be many reasons why you're experiencing tiredness, but it's important to rule out iron deficiency, or low iron stores (ferritin).
The symptoms of low iron are fatigue and tiredness, dizziness on standing up, a sore tongue, getting out of breath easily and pale skin. You can also experience hair loss, and a feeling of just being under the weather a lot of the time.
Why does our body need iron?
Iron is needed by our body to transport oxygen to our cells, being used to make haemoglobin in our red blood cells, which is our oxygen transporter.  This is why low iron can make you feel out of breath and low in energy very easily, because you're not getting enough oxygen around your body. Iron is also needed for your immune function, and has an important role in the production of some proteins needed for energy metabolism.
Why might you be low in iron?
If you discover you're low in iron, it's important to try to assess why you could be low in this essential mineral, and this should start with a conversation with your GP or health professional.  In women, one of the most common causes of low iron is heavy periods or short menstrual cycles, due to the increased blood loss.  You might not be getting enough iron in your diet, which is why some vegetarians and vegans can become low in iron – whilst it's perfectly possible to get enough iron in your food on a plant based diet, you do need to be mindful to make sure you get enough. There are lots of tips of getting enough nutrients from your food in my online courses: How to be Healthy Vegetarian or Vegan. Why not take a look?
Malabsorption can also be an issue that could be causing low absorption of iron, and there are some medications which can affect how your body absorbs iron, including stomach acid medication.  Some bowel diseases may affect iron absorption, including colitis and crohns, and it's important to rule out any blood loss internally which could be causing low iron – this is much less common, but it's important to discuss with your health professional and rule this out.
During pregnancy, some women can also become low in iron, due to the increased blood volume and requirements for foetal development.
Are you anaemic or low in iron stores?  
There are many markers for low iron in the blood and it's important to also distinguish between anaemia and low iron stores.  If you don't have enough haemoglobin, you may be diagnosed as having iron anaemia, which is usually treated with iron supplementation.  About 25% of the iron in our body is stored as ferritin, which provides a reserve of iron to help when our iron intake might be low.  Low ferritin is not classified as anaemia, but it can still result in the same symptoms as iron deficiency, including fatigue, tiredness and hair loss, even when haemoglobin levels are normal.
Are there other types of anaemia?
If you're constantly tired, it's also important to rule out other types of anaemia, which might cause similar symptoms.  Low Vitamin B12 and low folate are also types of anaemia, and your GP or health professional can also rule these out with a blood test.
There could of course be many other reasons for your tiredness, including low thyroid, adrenal fatigue and poor absorption of nutrients.
Getting yourself tested for low iron
If you suspect you might be low in iron, the first step is to get to your GP or health professional for a test.  Explain that you are low in energy all the time, and usually you will have a full blood draw that measures red blood cell count, haemoglobin and ferritin, as well as many other markers for low iron.  Do discuss with your GP whether they could also rule out other reasons for your tiredness as well, including low B12, low folate and low thyroid.  As a registered Nutritional Therapist, I can also help you to organise private blood tests to measure these markers and give you nutritional advice on how to manage the results.
How to raise your iron levels and support your energy
If you're low in iron (whether you're anaemic or have low iron stores), you'll need to start working on getting more iron into your diet.  The key sources of iron in your diet include:
Red meat, dark poultry meat (leg meat)
Liver and other organ meats – if you're not keen on liver, try some chicken liver pate
Black pudding
Dark Green leafy vegetables – if you're not keen on greens, try a green smoothie instead
Nuts and seeds
Beans and pulses
Wholegrains
Dark chocolate (minimum 70%) or dark cocoa powder
Parsley and other green herbs – throw them all over your food!
Blackstrap molasses (not black treacle, but the most unrefined blackstrap molasses which you can get in most health food stores – use it in flapjacks, drizzle onto porridge or put half a teaspoon into smoothies
A bit of Guinness or other Irish stout – just half a pint a couple of times per week.
Ways to help absorb your iron
When it comes to iron levels, we're not what we eat… we are what we absorb!  So here are some tips to make sure you can properly absorb the iron you eat…
Chew your food really well – digestion starts in our mouths, and by breaking your food down properly you're more likely to absorb all the goodness.
Use some cider apple vinegar on your food – to stimulate stomach acid production.  Make a dressing from 1 part vinegar to 2 parts oil with some seasoning, perhaps some bashed up parsley for extra iron. Or you can drink a little apple cider vinegar mixed into warm water with a bit of honey – about 1 to 2 tbspns.  (

Don't do this if you have acid reflux).

Avoid caffeine drinks near to food – and cut down on your caffeine intake (tea and coffee) generally to 2 to 3 per day.  Caffeine drinks such as tea and coffee are high in tannins, which can affect iron absorption.
Toast seeds and soak wholegrains before cooking – to help break down the phytates which can prevent iron absorption.
Eat in a relaxed environment – it can really help to support digestion of your food, so that all efforts are going to your gut to help you break foods and nutrients down properly. Take a few breaths before you eat and focus on what you're eating.
Have some Vitamin C with your iron rich foods to help absorption – this includes green leafy veg and green herbs, fruit (especially berries, citrus, kiwi, red pepper), raw veggies.
Supplements to help with low iron
If you've found out that you're low in iron, then you'll need to take an iron supplement. If you've been prescribed iron by your GP, then I recommend also takingaround 500mg of Vitamin C with your iron tablet to support absorption.  It's best to take iron away from food, but for some people this may upset the tummy and you may need to take it with food.  If you find you cannot take high dose iron supplements, then you might want to try a lower dose, easier to absorb supplement such as Floradix, Spatone or Nutri Advanced Ferrodyn.
You can also help supplement your iron levels with superfoods such as Organic Green Barley Grass or other similar super greens powders.  These are rich in iron and Vitamin C to help support your levels.  I like Safe Remedies Organic Green Barley Grass, my favourite product!
If you'd like to find out more about how I could help you with your low iron, then please contact me today.