Choosing happiness over stress
The Danish are well documented to be the happiest of cultures and part of their way of living is known as 'Hygge' (pronounced hue-guh), which best translates as:
"The absence of anything annoying or emotionally overwhelming; taking pleasure from the presence of gentle, soothing things".
Now doesn't that sound like a mantra we should all be living by? With the pressures of modern day society playing havoc on our stress levels, diet, sleep and family life, I'm wondering as we edge nearer to the dreary British winters can the principles of Hygge improve our health?
We all know that stress isn't good for our health. But did you know that stress can affect every single system in your body in a negative way… from your digestive system to your heart, blood pressure to your mental health. It creates hormonal and blood sugar changes which can adversely affect the immune system, and in fact work related stress leads to over 10 million lost work days in the UK alone each year.
So how do we react to stress?
So the nemesis of Hygge is stress. And the culprit? Well it's the continual stimulation and overwhelm of our adrenal glands, the first responders to stress, which can have such an overriding impact on our health and so many parts of our body.
When we're in a stressful situation, our adrenal glands put us into the 'fight or flight response'. The hormones released raise your blood pressure, transfer blood from your intestines to your extremities, increase your heart rate, suppress your immune system and increase your blood's clotting ability. This reaction is meant to be short lived… and therefore more suited to our cave dwelling ancestors who could simply fight, flight and recover.
Many people in modern society do not have the luxury of a recovery period for their overworked adrenal glands. The changes caused by the overproduction of adrenal hormones stick, and sadly for so many of us, can cause ongoing adrenal stress and fatigue. This can manifest in many symptoms, including:
Overwhelming fatigue
Problems with sleeping
Lack of sex drive
Hormone problems
Often difficulty losing weight – but for some difficulty putting it on
Many also experience immune problems – which is why an individual under constant stress will tend to catch colds and every other bug under the sun.
Don't worry, be happy
So many of us have an issue with stress. And the practice of Hygge might be a good way of helping to unwind the tight coil of stress that so easily overcomes us.
What is Hygge? Is it a way of life? A way of thinking? Something you do? Well it's actually all of those things. It's about taking yourself away from anything emotionally overwhelming. It's about the things that make you happy when the elements are against you.
The beauty of Hygge is in its simplicity: it's about combating the grey with thoughtful, simple and soul pleasing things: light a candle, celebrate the first crunch of autumn leaves, take a moment to observe the spring crocuses, bake a cake and share over hot drinks with friends, eat an ice cream while wrapped in winter coats, pick your winter wonder and enjoy.
Conceptually, it is about gratitude and most importantly being kind to yourself, something I believe so many of us forget on a daily basis. By taking in life's simple and cosy pleasures, being in the moment and taking a few minutes to slow down… can allow those poor adrenals to recuperate and become truly nourished. So here are a few of my tips inspired by the pioneers of forgetting life's worries.
Fresh Air –step away from the desk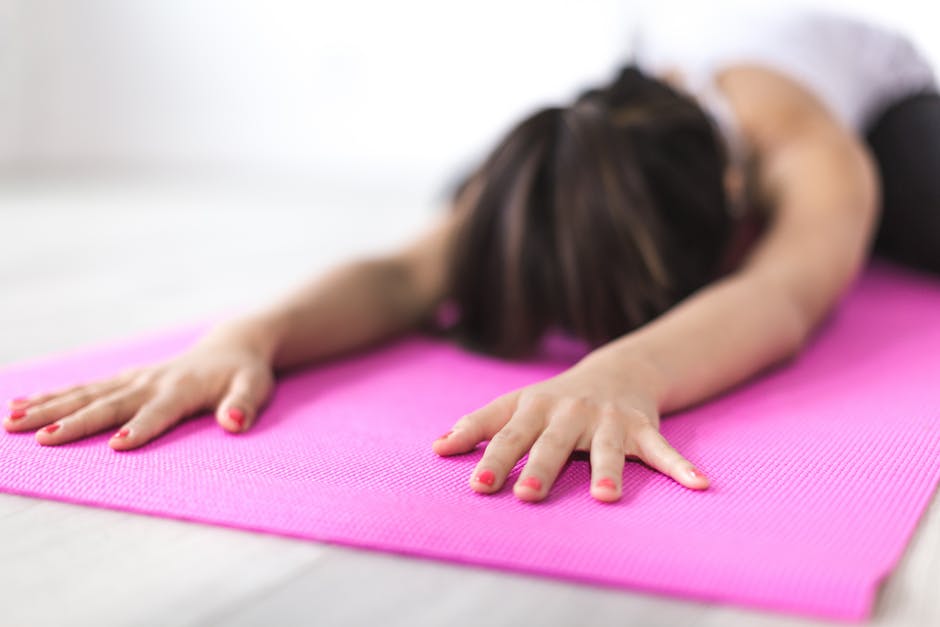 While you may not be able to change your stressful working environment right now, you can learn to let it go and walk away from it (for ten minutes or so).
Do something you love such as yoga , walking the dog or simply snuggling with a good book, a blanket and a candle on a grey cold day can do wonders for the soul and in turn your health. It's the amount of worry and not the size of the problem that places stress on your adrenal glands. So in effect… how you respond to that stress. Little things can become huge adrenal stressers if you let them. Likewise we can get through a massive amount of adrenal stress, as long as we nurture and help our bodies and minds to get through it. Then the stress can be a lot less damaging to our health.
Did you know that 20% of Danish commuting trips are undertaken on bikes? And remember that they are one of the happiest cultures on earth? If cycling isn't for you a twenty minute brisk walk in the fresh air can do the world of good. Or if you really can't face the weather outside then finding a regular exercise routine you enjoy can boost physical and mental health immensely.
Most recently, I'm a big convert to yoga and 20 minutes practice most mornings is enough to see me through the day feeling balanced, refreshed and able to stay present with the tasks I'm working on achieving. There are so many free online yoga videos you can learn from right now – I'm a huge fan of Yoga with Adrienne.
Balance
People with exhausted and set upon adrenal glands frequently crave coffee and sugar, just to keep them moving. The problem is that sugar and caffeine can also over stimulate the adrenal glands, adding even more to your stress levels, creating a hard to break vicious cycle of stress and catering to stress. So it's important to identify those feelings and instead start reaching for things that make you feel good.
There's nothing more Hygge than getting together with friends by a roaring fire and maybe a glass of red wine, or some raw cocoa, and a piece of home-made cake. Why not try my spiced chocolate apple cake for a delicious yet low sugar baked treat?
Take time to nourish yourself
Ironically, stress often makes you crave the foods that are bad for you. While under stress, it might feel harder to be diligent in keeping additives and refined sugar out of the diet. Add to that our time restricted lifestyles and it's all too easy to forgo health for ease. But, lack of time really can't be an excuse because raw nuts, fruits, vegetables and a pot of hummus take little time to prepare. But I understand you cant Hygge over chopped veggies and cold food. In my view, soups are a brilliant alternative… super healthy but also warming and nourishing. Try my Spiced Pumpkin soup or super filling Get your Greens Broccoli and lentil soup.
Sleep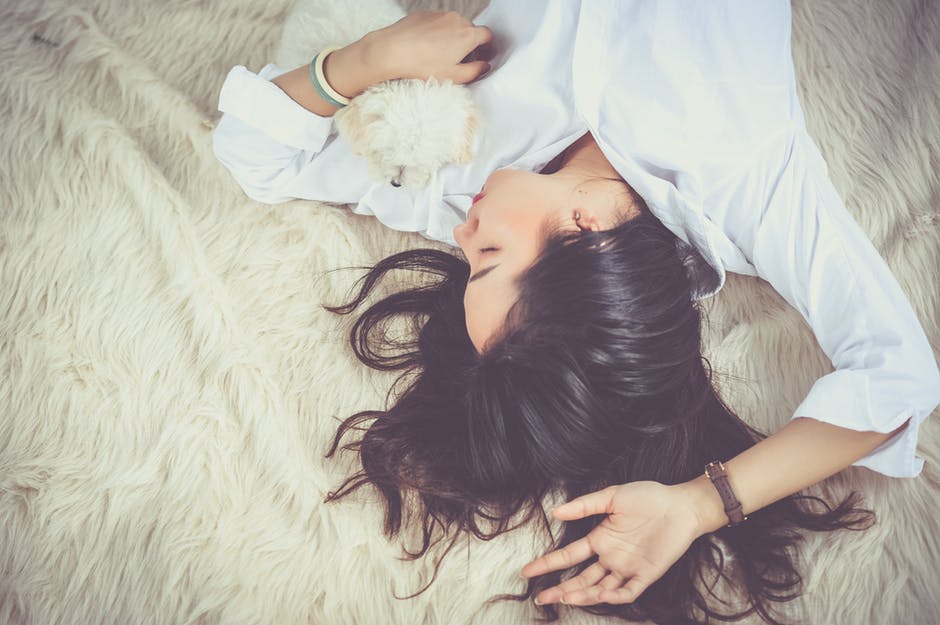 Sleep is a fundamental requirement to support a healthy lifestyle and lower stress; many of us simply don't get enough. Anyone else guilty of slumping in front of the television late at night; scrolling through social apps? "Blue screening" is a problem so many of us are guilty of and we need to learn to step away from the screen; allowing our brains to sleep properly and in turn live longer, spur creativity, curb inflammation, sharpen the brain and improve positivity. And if sleep leads to good productivity, in turn it may help us to leave the office on time, getting home to focus on some well deserved' hyggeing' (it's a verb I promise!) and even more sleep!
Magnesium is one of my favourite minerals when it comes to relaxation. Known as nature's tranquiliser, magnesium can instantly help relaxation, relieve muscle tension and support your ability to get a good night's sleep.
One of my favourite Hygge moments is with a cup of warm turmeric milk, my feet in a washing up bowl of warm water with a good handful of magnesium salts, and a roaring fire. You can get magnesium salts from many places – I love the Better You brand which you can get here.
Appreciating friends and family
This embodies so much of what I have discussed in this blog post. We know the importance of children spending time with family to develop and grow, to achieve a sense of belonging and to increase their social abilities to reach out and help others. Yet as we grow older one of the most prolific benefits of spending time with family is simply that we may live longer. Studies have shown that those with strong social relationships, a "tribe" or "community"… have a higher chance of living longer. Simply put… strong family ties keep us healthy. In fact The Mental Health Foundation have stated that the benefits are akin to not smoking.
So spend some quality time with your friends and loved ones today. When's the last time you really spent an hour of quality time with your nearest and dearest without phones, TV, social media or other distractions. Really listen to them. Ask them questions that you might ask of someone who is a new acquaintance. What are their plans for this year? Find out what makes them happy right now? Is there anything you can do for them to help them feel happier?
So there you have it, some inexpensive, easy ways to weave a bit of Hygge and self love into your life, to give your adrenal glands a well deserved holiday, nourish your digestive system, improve your health and hopefully… live longer!
What are your favourite Hygge tips? Send us your thoughts or photos (I would love to see photos of you all with your feet in the magnesium salts wrapped in a blanket!)
For more thoughts, recipes and courses don't forget to follow me on social media and sign up to my newsletter.