Why do I struggle to lose weight? It's something I hear so often in my clinic… and it's no wonder people start the new year with so many good intentions, and then quit after just a few weeks. Weight loss is complex… and there are so many reasons why you may struggle to lose weight, or might have put it on in the first place.
Perhaps you've tried every diet out there… you lose a few pounds, but then pile them back on and even more after just a couple of weeks. Or do you find you're continually trying to lose those stubborn pounds, but nothing seems to work? Or maybe you are so fed up with diets, but just can't find a healthier way to lose weight… one that truly combats your sugar cravings, helps you feel healthy as well as fit, and that fits around your lifestyle.
I want things to be different for you. So I've put together some top tips on why so many people struggle to lose weight (and if these resonate with you, check out my weight loss programme, which runs every few months.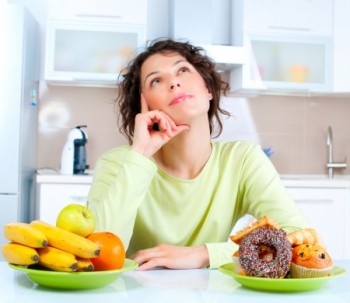 Why can't I lose weight?
1.Is it your mindset? Staying motivated and accountable when you're trying to lose weight is one of the hardest things to achieve. When the new year comes, we all have such positive intentions, and are motivated by tight fitting clothes, lack of energy and too much chocolate or booze over christmas. You may pick a diet that works for a few weeks, your clothes feel better, you gain more energy and your body feels in a much better place. So where's your motivation now gone to stick to the diet you're following? In the bin with your gym shoes probably! So you quit the diet and put the weight back on (and often even more).
I see this so many times… which is why I encourage people to give up on dieting, and find a long term sustainable plan that works for you, for life. Instead you really need to work on your mindset around food and how you motivate yourself to stay on track. Rather than grand gestures in the new year that don't last, I always advise people to start making one change per day. The best way to do this is to get yourself a motivation and gratitude journal. It's one of the most positive ways to start your day. Each morning, write down one thing you are grateful for, and then also one thing you would like to achieve that day. It might be… including 2 extra portions of green veggies. Drinking 1.5 litres of water. Taking 20 minutes at lunchtime to go for a walk. Signing up to a new yoga class you've been meaning to do for ages. Then at the end of the day, reflect on what you've achieved and write down how you've got on. It's a really simple strategy, but works so well for so many people.
2. What are your hormones doing?
There are many hormones that can affect your weight, and the stress hormones are one of the most important. When we are continually overwhelmed, don't get enough sleep or rest, and don't take time out to just breath and be in the here and now… we release far too much of the stress hormone cortisol. This hormone causes us to store more fat around our tummy, and can make us crave more carbs, sugar and fast releasing food. So if you want to get on top of your weight, you need to be thinking about your stress levels. That's why 10 to 20 minutes of yoga daily might even be more effective than high impact training sessions at the gym for some people.
3. Less focus on calories, more focus on feeling full.
Sometimes people need to eat more rather than less… but it's about eating the right macronutrients in the right proportions. A gram of protein does not behave the same way in the body as a gram of carbohydrate. Therefore you have to get your macronutrients right to help you achieve success. For most people this starts with a good handful of protein (meat, fish, eggs, yoghurt or cottage cheese, beans or pulses, tofu) at each meal.
If you're determined to get your weight back on track this year, then do have a look at my Eat Well for Life weight loss programme.  In this programme, we'll be looking at all the factors above, to help you address the issues that you need to be able to lose weight. You'll receive weekly meal plans, weekly live lessons from me, access to me whenever you need motivation and guidance and a community of people going through the programme with you, to help you stay motivated and on track. You can find out more details and sign up here.