What can we do to help our kids live a longer and healthier life? I've bought together all my experience and knowledge to create this in-depth and totally affordable children's nutrition course: How to Help Your Kids Live to 100.
This courses will give you the ability to ensure your children know and understand just how important nutrition is for a longer life.
My new online children's nutrition course will give you the know-how to help your children and you make healthier choices. As well as teaching you the foundations of good nutrition, the "why" you need to do this… this straight-forward online course will also show you the "how" And all in the comfort of your own home!
It's never too late to start… although research shows us the earlier the better, at any age you can do amazing things for your child's future potential with the food you put on their plates.
Are you stuck for new ways to influence your child's eating habits?
Are you pained by the arguments that ensue when mealtimes come round?
Are you in need of new inspiration for ways to hide the nutritional elements in your cooking?
Or simply do you feel you lack the knowledge and know-how about what your children need in their diets on a daily basis?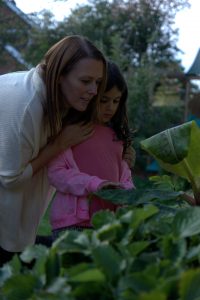 Then this course is definitely for you…
Buy now for £29, and you'll get instant access to all my specially researched recipes, video and audio modules, in-depth nutritional advice, access to a private Facebook group and more!
My passion about family nutrition, and in particular our children's eating habits, comes from years of nutritional dedication through both my training and having worked with over 1000 clients of all ages, plus I'm a mum of two, so I know just how hard it is when children just refuse to eat anything with goodness.
As mums, we spend lots of time ensuring our children have the best in life, whether it be the after school clubs they attend or the latest toy or Playstation game. However, by contrast, how much time and money goes into feeding their brain power, protecting their future health, supporting how their bones, muscles and organs develop and keeping their guts healthy?
Surely this should all come from us playing an active role in their mealtimes and after school snacks? We all try our best, but sometimes the whining for sweets and sugar fuelled treats, gets the better of us, we've all been there.
Through a range of modules, How to Help Your Children Live to 100 will show you:
How to get your child to eat goodness
How to disguise healthy stuff in their favourite foods
Which foods they need to eat everyday
How to get those foods into them in a simple way
From dinners to desserts! From family feasts to quick meals; it's all packed into this course, and you can go through and choose the chapters which suit you.
This is a course for real mums and dads. You'll learn everything you need to know about how to feed your children well…. And in turn help them lead the most fulfilling life, and maybe even live past 100.
So, what are you waiting for…
What's included in this nutrition course for children
Video & audio modules: You'll receive access to over 30 video and listen-on-the-go audio chapters, which outline the foundation of children's nutrition. Each video is just 5-8 minutes long and packed with practical tips on how to put the knowledge into practice.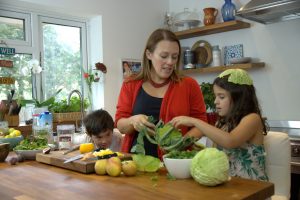 In-depth nutritional advice: We'll cover everything from brain food to managing stress, how to get them to eat at least 5 fruits and vegetables a day and how to deal with the dreaded munchies.
Instant, forever access: With lifetime access to the course and continually updated information, you'll be able to work through the chapters at your own pace and choose the areas which are most relevant to you.
Downloadable recipes & resources: Easy-to-access worksheets to go through for you and your kids, as well as over 40 recipes which you can download instantly as PDFs and keep. You'll also receive the Live to 100 Meal Builder poster which you can stick on your fridge as a reminder for you all.
Private Facebook group: You'll also get access to my How to Help my Children Live to 100 Facebook group, where you'll get support, tips and ideas from other mums taking part in the programme, as well as the ability to ask me questions and regular live Q&A from me.What's more, if you're not completely satisfied with the course content, I offer a 100% money back guarantee.
Are you ready to get started Mums and Dads…