I am a specialist in providing and analysing functional clinical health tests.
Many of these tests can be done from the comfort of your own home and provide a functional look at how well your body is operating. This valuable information may help to support a more effective and targeted nutritional strategy.  The tests involve a variety of methods including saliva, stool, blood testing, DNA cheek swab and urine, with samples analysed at world leading, reputable laboratories.
How to book a Clinical Health Test:
If you would like to have some testing done, you will also need to book a series of consultations with me, to help you understand the results and work on the recommendations to correct any underlying imbalance.  Add a test onto one of my nutritional coaching packages for a full support and testing service.
I usually recommend that we decide on which tests are appropriate for you at your first nutrition consultation.  If you have any queries about testing, we can discuss these then.
Tests available include:
Optimal Wellness DNA and three month Nutrition Coaching Package – £725
This comprehensive DNA test shows how your body may process toxins, how you are genetically programmed to lose weight (and whether you may be more likely to store fat from certain foods), how you process excess hormones and which nutrients you may be deficient in. Combined with my popular three month nutritional coaching package, this is a great option for anyone who:
Wishes to discover more about how to support their optimal health and wellbeing
Wants to lose weight and maintain a healthy diet and lifestyle in the future
Is looking to increase their vitality, energy levels and general wellbeing
Wants to understand any underlying weaknesses which may be contributing to health problems
If you're looking to get yourself great shape, achieve optimal wellbeing and work out the best diet to suit you, this package is ideal. It includes:
MyDNATest Comprehensive DNA test kit:  you'll be provided with the test kit swab which you can do at home and send back to the laboratory.  You will also be required to fill in a series of health questionnaires to enable the laboratory to compare your genetic material with your current lifestyle and how your genes are being expressed.
An initial 90 minutes appointment with me – I will review your health goals, health history and current lifestyle and diet, before going through your genetic report and recommended genotype DNA diet and nutritional programme.
6 further coaching sessions, at various times across the 3 months, depending on your specific needs.
Female and Male Hormone Imbalances – From £175
If you're:
planning to start a family
having problems with fertility
have a low sex drive
suffer from skin problems, menstrual problems, PMS or uncomfortable menopause symptoms
It can be helpful to understand your hormone levels and (for women) how they fluctuate throughout the month. Test are done using saliva, which provides a reliable indicator of how well your hormones are functioning at the cellular level, rather than how much of the hormone is being carried in the blood.
Functional sex hormone testing begins at £95 for Saliva Testosterone Test, and £220 for a Comprehensive Female Hormone Profile (testosterone, oestrogen, progesterone, FSH, LH).
If you are concerned about your body's ability to deal with excess oestrogen, you may wish to consider an Oestrogen Metabolism Test.  Prices begin at £175, for a urinary test.
To enquire about this test please contact me
Thyroid Testing – From £130
Blood or urine thyroid testing is available, to test not only your TSH and T4 levels, but also T3, reverse T3 and thyroid auto-antibodies.
Total Thyroid Screen (blood):  £150
To enquire about this test please contact me
Adrenal Fatigue Testing – £90

This is one of the most common tests I perform. I see so many people who are experiencing the negative side effects of stress.  Common symptoms of adrenal fatigue include tiredness, poor immune system, low sex drive and fertility problems.  Find out how well your body is adapting to stress with this simple saliva test at home.
To enquire about this test please contact me
Blood Testing for Nutrient Deficiencies – From £90 
There are a number of different tests that can analyse your nutritional status and which nutrients you may be deficient in – including B Vitamins, essential fatty acids, amino acids and various minerals.  Test prices vary, so please discuss  your specific needs with me.
To enquire about this test please contact me
Comprehensive Digestive Stool Analysis -From £165
Find out what is going on inside your digestive system with this stool test which takes several samples over several days. It helps to evaluate your digestive health, digestive secretions, inflammation, the presence of parasites or yeast such as candida, as well as any imbalances in gut microflora.
To enquire about this test please contact me
Food Allergy and Intolerance
I offer a range of allergy testing, to find out which foods you may be reacting to. There are many symptoms you may be experiencing if you have a food allergy or intolerance.  These may include:
Headaches
Stomach cramps, wind, bloating, diarrhoea, constipation
Eczema or asthma
Runny nose, sinus problems
Low energy, sluggishness
I work with reputable world-leading laboratories in the USA, including Genova Diagnostics and Cyrex Laboratories. All samples for allergy testing undergo stringent and highly controlled laboratory analysis.
There are a number of different options available to you in terms of testing. These range from a single allergen to the most comprehensive food allergy and intolerance test. If you suspect you have a food allergy or intolerance, we can discuss your needs at your first appointment.
How much does a food allergy test cost?
A Comprehensive Food Allergy and Intolerance test starts from £330. You will also need to book a coaching package with me (prices start from £270).
Homocysteine Testing – £150
This is a finger prick blood test which you can do at home to test your levels of homocysteine.  Raised homocysteine levels have been linked to cardiovascular disease, increased risk of miscarriage and cognitive decline in the elderly, especially Alzheimers.   In fact, a recent review of the research on homocysteine suggested that each 3 µmol/L point decrease in homocysteine levels might, on average reduce the risk of  heart attacks by 16%, strokes by 24% and DVT (deep vein thrombosis) by 25%.
Raised homocysteine levels can be effectively brought down using therapeutic levels of various B vitamins, which I can advise on.
Hair Mineral Analysis Testing – £60
This clinically proven laboratory test checks your mineral levels and toxic metal status, such as mercury, lead or aluminium. All you need to do is provide a hair sample!
Gluten Sensitivity and Coeliac Testing
I use ground-breaking gluten sensitivity testing from Cyrex Laboratories in the USA, for a comprehensive and accurate approach to measuring your response to gluten.  More details here.
Vitamin D Testing – From £30
We know that over 85% of the population of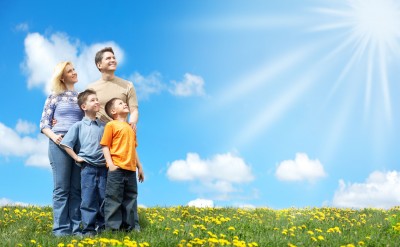 the UK are low or deficient in Vitamin D.  That's because we simply do not get enough sunlight, especially during the winter months. Yet Vitamin D is so vital for overall health.  In research, low Vitamin D levels have been linked to an increased risk of heart disease, fertility problems, obesity and an increased risk of auto-immune conditions such as multiple sclerosis and diabetes.
To book a functional health test, please contact my team on 01603 713200 or email me: info@catherinejeans.com