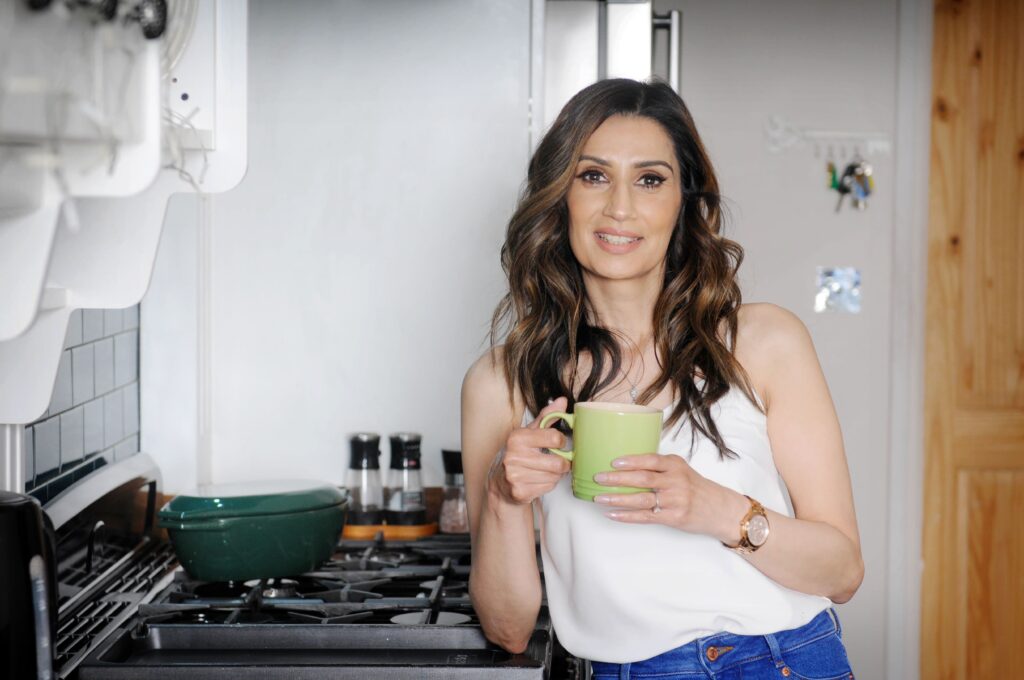 Hi, I'm Gurjit Dhanjal Dip CNM, mBANT, CNHC – and I'm delighted to join The Family Nutrition Expert Clinic as an Associate Nutritional Therapist.  
Just like Catherine, I'm also a highly qualified Functional Nutritional Therapist.  I'm passionate about following a holistic approach to health, looking for the root causes to chronic conditions and helping you to restore your health and wellness so that you can be free to live your best life.  
My specialist areas include digestive health and autoimmunity, plus I'm hugely passionate about skin health.  
As Catherine's clinic associate, she refers clients to me on a regular basis, especially when her waiting list gets a little too long, or you're looking for a skin specialist.    Catherine is my clinic mentor, as the more senior and experienced nutritional therapist, and we regularly get together to discuss any clients she refers to me… so you get 2 therapists' input on your case when you work with me.  
My Story
I've had my fair share of health issues, including daily bloating, constipation, insomnia, fatigue and stress… which I endured and accepted for over 20 years. Similar to most mums I was trying to do it all, keep everyone happy but I only succeeded in burning myself out. 
In 2010, aged 38, I was diagnosed with an auto-immune condition called 'Pemphigus Vulgaris', a condition affecting the skin in the form of painful blisters. Prescribed a cocktail of medication, I soon experienced a growing list of side effects – the most severe being cataracts and brittle bone disease. I instinctively knew I had to do something before my health deteriorated any further and this led me on my wellness journey to pursue naturopathic medicine and become a qualified Nutritional Therapist. 
After turning my health around, I made it my mission to help others so they too could live happier and healthier lives.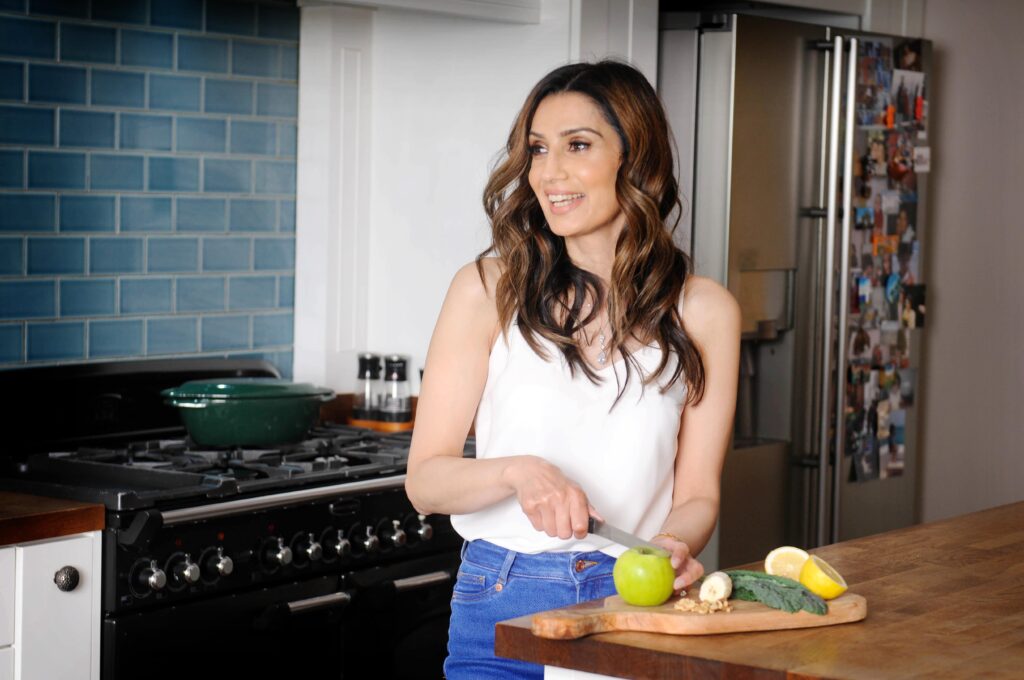 How I work:  
Nutrition is just one important piece of the puzzle – and a big element of my role as your nutritional therapist is helping you to find the motivation you need, provide lots of support and accountability to keep you on track with your health journey. I am committed to sharing evidence-based, realistic information so that you can build healthy habits that actually stick. I provide you with tools and support for you to cultivate a balanced, healthy lifestyle and mental outlook. When appropriate I suggest functional testing and may recommend supplements when necessary. 
No one client is the same and all my recommendations are personalised to you as the individual, and your unique set of circumstances. 
Skin Health
As well as practicing in general Nutritional Therapy I also have a special interest in Skin Nutrition. What you eat affects many aspects of health – including your skin. I dig deep and offer holistic solutions using a long-term approach to help nourish the skin from the inside out, to get long lasting results. 
I'm passionate about natural skincare and always looking for natural holistic therapies, and this is why I decided to train as a Face Yoga Teacher too.  It's an amazing daily tool for glowing skin and overall health and wellbeing.  
My Qualifications: 
I graduated from The College of Naturapathic Medicine in Nutritional Therapy.  I am a full member of both the British Association for Applied Nutrition and Nutritional Therapy (BANT) and the Complementary and Natural Healthcare Council (CNHC).
I look forward to working with you… any questions, please do get in touch via Catherine's contact page here.  
Gurjit x