12 simple and easy actions or changes all of us could make this December: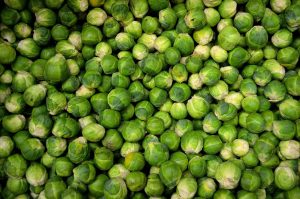 The greatest gift we possess is our health. It's down to us all to nourish and care for our bodies and each other; there's no more significant time to do this than at Christmas. A period of giving, family and reflection as we look to the new year and the changes it may bring.
There are so many simple things we can do to improve our health, and I'm a big believer in small, life-long changes that can generate big results. So why not use this Christmas to plan out your changes and take a step towards a new improved you… for  a healthy Christmas and beyond.
Here are my top tips for a happy, healthy Christmas, inspired by a well-known seasonal song.
1. Partridge in a Pear Tree. Vegetables and fruit. There are too many reasons to list why you should get at least 5 a day, preferably more: they boost immunity, contain plenty of fibre to help those guts to keep doing the amazing jobs they do, they are rich in vitamins and minerals and there's a huge variety, so it always keeps your plate varied fresh and colourful.
2. Turtle Doves. A pairing for life symbolising friendship and love. Love in all forms encourages the production of endorphin's so over the holiday season love your family, give someone a cuddle and release those amazing feel good hormones. Did you know 30 seconds of cuddling is amazing for releasing endorphin's and managing your stress?
3. French Hens. Eggs: yummy, nutritious and so versatile. Encourage your family to try a meat free day in the week and rustle up some of my yummy egg recipes HERE
4. Calling Birds. This time of year isn't joyous for everyone. Be aware of those around you, pick up the phone to someone who might be lonely, volunteer, promote the Samaritans on your social media. You never know, you could make an enormous difference to someone's life.
5. Gold rings. Why wait until New Year? Make a list of 5 changes you want to make from today. I'm starting with some mindfulness. I'm really trying to find ten minutes for meditation a day; time for myself makes me a better person, mum and therapist.
6. Geese-a-Laying. Lie down, rest, take some time for yourself. So many of us undervalue this health benefit. Rest and recuperation is good for the adrenals, our mental health and helps us to better manage everyday, stressful situations.
7. Swans-a -Swimming. Exercise! Get moving and enjoy what your body can do! Gentle stretching, sex! Walking, running, weight lifting, yoga, Pilates, star jumps in front of the tv. There's an exercise for everyone. Not only will it benefit you physically but mentally. Exercise releases those good old endorphin's so move and make the most of them.
8. Maids-a-Milking – Thinking of swapping to a non-dairy alternative? I recommend Oat-ly all the way (they don't pay me to say this) it's delicious, good for the planet and perfect with my morning cup of matcha.
9. Ladies Dancing. Let your hair down and move like Beyoncé. Christmas party season is here so enjoy! Have some fizz and burn off some Christmas pudding on the dance floor. Good for the soul and toning those legs!
10. Lords-a-leaping. Leap into the new year with a big change. Why not try one of my courses and change your eating habits for life HERE
11. Pipers Piping. Look after those lungs…if you're a smoker now is a time to think about quitting and if you're not why not work on deep breathing fill those lungs with good air and keep your body oxygenated and happy.
12. Drummers Drumming. It's a tenuous one but drumming, drums, ear drums. Look after your ears by being mindful of your minerals, promote good hearing into old age by feasting on foods rich in potassium, folic acid, magnesium and zinc.
What changes do you think you'll make?
Catherine