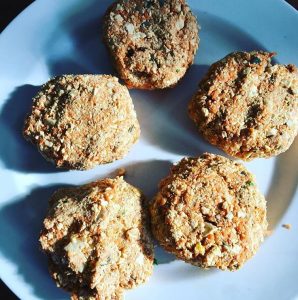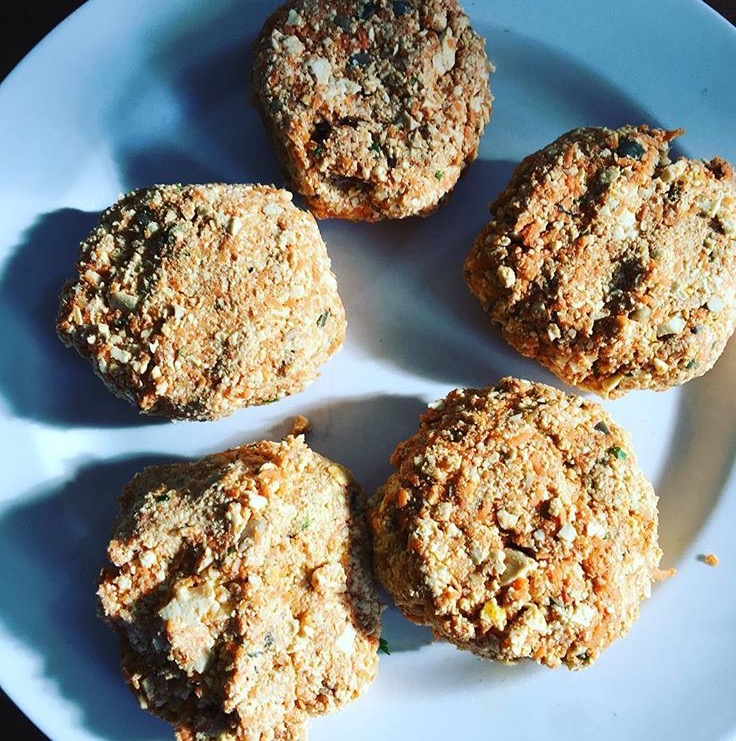 It wouldn't be a barbecue without burgers right? But what if you're a vegetarian or vegan, or just fancy something a little different? Try my deliciously spicy 2-minute tofu burgers! It's a simple 1-bowl recipe and can be prepped in just a few minutes!
Tofu is a great source of protein, not just for vegetarians and vegans. It's packed with calcium, rich in protein and packed with phytoestrogens, which are great for hormonal balance. If you're going to use tofu, find one that is as natural as possible.
There are loads of artisan tofu shops popping up all around the country – here in Norwich I love popping into Tofurei. See if there's a tofu shop near you that makes their own tofu. You can now also sign up to my brand new online course 'How to be a Healthy Vegetarian or Vegan' HERE.