Description
Every person is unique, we all have a unique genetic code – which is why DNA testing is so useful because it allows us to create a truly bespoke programme that suits your genetic makeup. It gives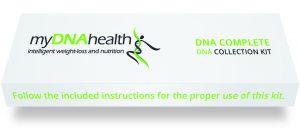 us a picture of what your specific genes may prefer to see in your diet, where your foundations may need strengthening and which type of dietary and exercise habits would be the most appropriate for you.
This is a fully comprehensive testing package and programme, over 3 months, designed to help you get into the best possible shape and health.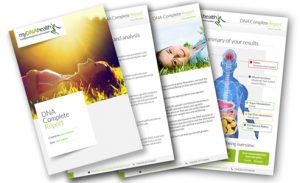 This bespoke package includes:
MyDNATest Comprehensive DNA test kit:  you'll be provided with the test kit swab which you can do at home and send back to the laboratory.  You will also be required to fill in a series of health questionnaires to enable the laboratory to compare your genetic material with your current lifestyle and how your genes are being expressed.
An initial 90 minutes appointment with me – I will review your health goals, health history and current lifestyle and diet, before going through your genetic report and recommended genotype DNA diet and nutritional programme.
You'll have 6 further coaching sessions with me, at various times across the 3 months, depending on your specific needs.
If you're looking to get yourself in the best possible shape you can, achieve optimal wellbeing and really find work out the best diet to suit you, then this package is ideal.
(Includes 7 consultations (1 x 90 mins, 3 x 30 mins, 3 x 15 mins) and 1 x Comprehensive myDNAHealth Test).
Once you have purchased your package, please contact me to arrange your appointment time.  Call my PA on 01603 713200 or email me catherine@catherinejeans.com