Description
Product Description
Next Workshop:  New course dates coming soon.  
We've all heard about the dangers of eating too much sugar (and that most of us eat far too much of it!)… if you'd like an expert to guide you through quitting the sweet stuff this New Year, then my brand new workshop programme is ideal for you.  I'll show you why you need to reduce your sugar intake, how it may benefit your health and how to get rid of your addiction to the sweet stuff once and for all.
"I was really impressed by Catherine Jeans after attending 2 of her Sugar Detox nutritional workshops recently. She is like Google in human form when it comes to answering questions about food types, food preparation, digestion and healthy eating in general. Combined with a friendly and approachable demeanor, the application of her expert knowledge in relate-able real world contexts is the best I've ever come across."
Who is this workshop for?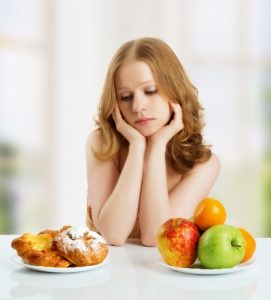 –  Sugar addicts who just cannot fight the cravings for sweet foods
–  Anyone who wants to lose weight – for most of us, too much sugar causes us to pile weight on around the tummy
–  People with health problems that may benefit from a reduced sugar diet – from IBS to autoimmune conditions, type 2 diabetes to raised cholesterol
–  Those who are on the sugar rollercoaster, leaving them low in energy, prone to mood swings and fatigue
–  People who struggle to switch off and find it difficult to relax
–  Anyone with a history of stress looking for dietary solutions to help them better manage stress
–  People who feel like they've lost their sparkle, should feel better but just can't seem to reach optimum wellness
–  Anyone looking for a new year detox that will help you to look and feel great!
This programme is not about a fad diet.  It's about a way of life… learning to embrace nourishing foods which your body can use for energy, balanced metabolism, healing and repair.
What's included? 
–  2 x 2 hour workshops in Norwich – with a maximum of 10 people per workshop.  Lead by Nutritional Therapist Catherine Jeans, you'll receive a full programme of notes about which foods to include, a 30 day meal plan, recipes and practical demonstrations on how to quit sugar.  Catherine will guide you through the process of removing sugar from your diet in a safe and nourishing way, plus you'll meet other sugar detoxers who can help to support you along your way.
–  Access to a closed Facebook group, which Catherine will attend once per week to answer any questions.  You'll be able to speak to other members of the group and chat about any worries, concerns, cravings you may be having.  It's great to have others join you on the journey and feel the group support.
–   A discount code for 10% off any supplements recommended from the Orange Grove Clinic as part of your programme.
Gold Sugar Detox Package 
As part of the programme, you can also upgrade to our Gold Package, which includes a super detoxifying 1 hour relaxation massage with The Orange Grove Massage Angels.  It's wonderful to feel pampered and rewarded for achieving your 30 days on a healthier diet, and a massage at the end of the programme is a perfect way to reward yourself.  You can upgrade to this package for just £30, saving yourself £15.  Total price is £110.
Don't want to wait until the next live workshop? Why not book onto my 30 Day Sugar Detox ecourse for instant access.  More details here.