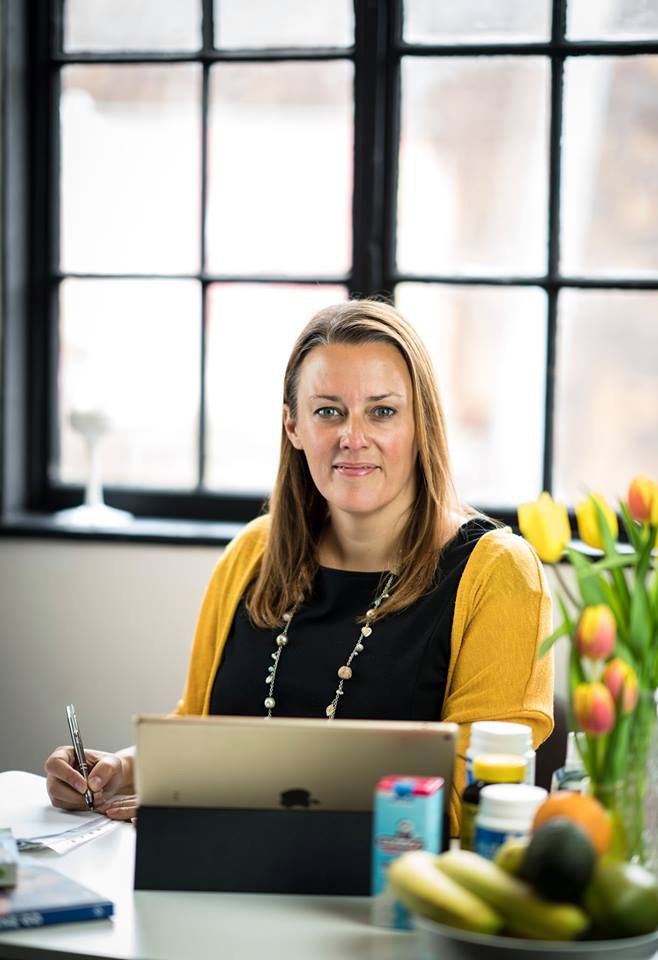 If you want to feel more energetic, healthy and your absolute best, I offer private nutrition consultations via Skype/FaceTime or at my Norwich clinic.
I have worked with 1000's of clients during my years in practice, making me one of the most experienced Nutritional Practitioners in the UK. Have a look at my testimonials page and you'll see what my clients have to say.
Online or appointments at my clinic
My mission is to help people around the world, which is why I offer appointments online via Skype or Face Time. I can also see you at my clinics in Norwich.
To book your private nutrition consultation, please speak to my PA on 01603 713200 or info@catherinejeans.com
I offer a variety of nutrition consultation and coaching packages, which allow me to support you with long-term dietary and nutritional strategies that empower optimal health.  I also offer a wide range of clinical functional tests to support my private clients, allowing us to find out more about why you are not feeling your best and how your body may be out of balance.
If you want to learn more about nutrition and join my world-wide community of healthy eaters, check out my online programmes. 
Who I work with?
My expertise is empowering families to feel their best. As a mum myself, I recognise those feelings of continual stress, not having enough sleep and struggling to prioritise my needs as well as my children's. A general feeling like someone has snatched my body!  Luckily I've figured out the nutritional tools to unlock my health potential and most of the time, I feel great.
Unfortunately for many women, these feelings can go on for years after pregnancy.  In fact I see women who describe never feeling like they've recovered their bodies, even 20 years down the line… with subsequent health issues, hormonal imbalances, difficulty managing stress and longing to feel fit, fabulous and healthy once more. If this sounds familiar then you are the perfect candidate for working with me.  All I ask is that you are committed to making changes to your diet, you want to feel better and you are prepared to focus on your own needs, as well as your family's.
Specialist Areas
Through my years of experience and ongoing professional training, I have developed a number of specialist areas. These include:
Energy – There's a powerful connection between your energy levels and what, when and how you eat. Let me show you how to transform your diet to maximise your potential and empower you to feel your best!
Weight loss – Have you tried every diet out there? Do you feel unfit, unhealthy and unhappy with your body? I'll create a bespoke nutrition plan especially for you that provides a step by step blueprint for achieving your ideal weight, whilst also feeling great.  I'll be there to motivate you every step of the way, providing you with a long term plan that supports healthy weight management and food you'll enjoy.
Digestive Health – whether you're experiencing IBS, an inflammatory bowel condition, or just some niggling symptoms I can work with you on a bespoke programme that helps to transform the health of your gut.
Hormones – many people experience hormone imbalances, but most don't realise there's a lot you can do with your diet and lifestyle to help restore endocrine balance and hormonal harmony.  Whether you think you may have adrenal fatigue, thyroid issues or sex hormone imbalances, or you're looking for support with fertility, do get in touch.
Children's health – As a mum of two I am passionate about helping families to eat and live well.  Whether your child has a specific health condition or you just want to make sure you're feeding your family a healthy, balanced diet, then I can help you with a bespoke nutrition plan that your family will enjoy eating.

"Getting the right diet and nutrition for life is a journey. I want to make sure that you have all the tools you need to achieve long lasting health benefits."
Discover more about my range of nutritional coaching packages.
Location, Opening Hours & Waiting Times
I offer private nutrition consultations to clients all over the world, via Skype or FaceTime, phone or at my clinics around Norwich.  Appointments are available weekdays and some evenings.
If I am not able to take on new clients you will be put onto my waiting list and my team will contact you as soon as an appointment is available.  In the meantime why not see if one of my online courses works for you.
How to Book an appointment
Please contact me on 01603 713200 or email info@catherinejeans.com