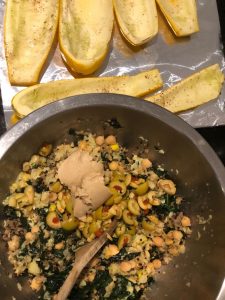 QUINOA AND TAHINI STUFFED COURGETTES
This is a great vegetarian recipe that's packed with protein, iron and healthy fats… and a great way to use up any leftovers you have in the fridge. You can mix any leftover veg into the mixture, or any leftover green herbs. Super quick and super tasty!
Are there any recipes you'd like to see on my blog?  Then get in touch with me here.